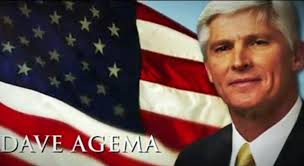 A coalition of American Muslim and Arab-American organizations based in Michigan today call on the Michigan Republican Party to condemn recent hostile comments made about American Muslims by Republican National Committeeman Dave Agema.
Agema recently posted on his Facebook account: "Have you ever been to a Muslim hospital? Have you heard a Muslim orchestra? Have you seen a Muslim band march in a parade? Have you witnessed a Muslim charity? Have you seen Muslims shaking hands with a Muslim Girl Scouts (sic)? Have you seen a Muslim Candy striper? Have you ever seen a Muslim do anything that contributes positively to the American way of life?"
Agema, who previously served as a Michigan State Representative from Grandville, has a prolific history of introducing anti-Muslim legislation and making racist and xenophobic comments. Agema introduced anti-Islam legislation under the guise of an anti-foreign laws bill and an Arizona style immigration bill claiming that Dearborn has "sleeper cells."
In a joint statement, Michigan chapter of the Council on American-Islamic Relations (CAIR-MI), the Michigan Muslim Community Council (MMCC) and the National Network for Arab American Communities (NNAAC) said:
"Muslims positively contribute to American society as all other religious groups including serving in the military and law enforcement to operating free health clinics, soup kitchens and social service centers.  Agema's attempt to marginalize American Muslims is deplorable and should be denounced by the leadership of the party of Abraham Lincoln.
"We call on the MI GOP to condemn recent anti-Muslim comments of Agema, which are inaccurate, divisive and unrepresentative of the official values articulated by the Republic Party."