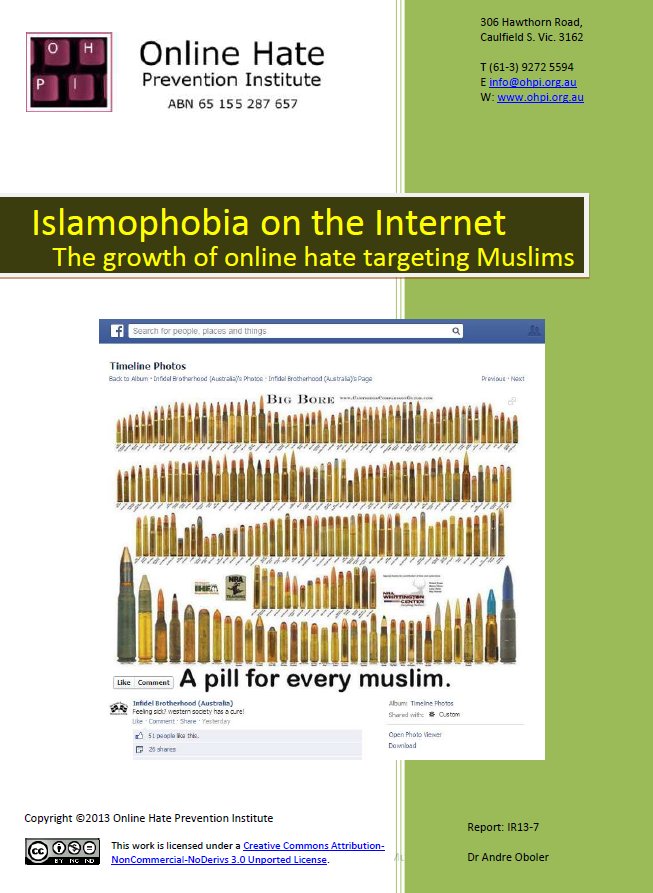 The Online Hate Prevention Institute (OHPI), an Australian charity dedicated to the growing problem of online hate, has announced the release of a major new report into the targeting of the Muslim community.
The report, Islamophobia on the Internet: The growth of online hate targeting Muslims, is now available to journalists and bloggers by request. Parts of the report are publicly available on the OHPI website, and the full report will be available on 10 December to mark International Human Rights Day.
The report examines anti-Muslim hate on Facebook and was produced by the OHPI in consultation with the Islamic Council of Victoria. More details here.