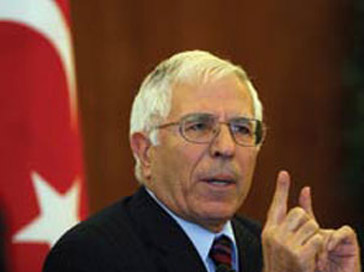 Turkish State Minister Mehmet Aydin on Tuesday said Europe considered its own culture as "superior" and all other cultures as "enemy".
"The Europeans should quit seeing themselves the higher culture and get to know Islam better," Aydin told a "High-level Conference on Tolerance and Non-discrimination" of the Organization for Security and Co-operation in Europe (OSCE) in Astana, Kazakhstan.
Aydin said the Western world was under heavy influence of Islamophobia, which he said needed urgent counter-action. "European politicians used Islamophobia as a political chip at times of elections to get more votes. Unless urgent action is taken today, the world would have to tackle tomorrow a difficult and enduring problem just like antisemitism," Aydin said.