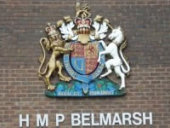 A pilot wrongly accused of training the 9/11 hijackers is entitled to claim damages, the Court of Appeal has ruled.
Judges said evidence suggested "serious defaults" in the decision to detain Lotfi Raissi in prison for nearly five months after a US extradition request. The ruling means the government has to reconsider the 33-year-old's claim for compensation, which it had refused.
Speaking after the judgement, Mr Raissi, of west London, said he had suffered a miscarriage of justice, and had now been "completely exonerated. I am very glad. I always had faith in British justice. Surely I can expect to hear from the home secretary with the long-awaited apology very soon."
He said his wrongful arrest had left him blacklisted as a pilot and unable to work. "They destroyed my life, they destroyed my career. For this I will never, ever forgive them," he said.