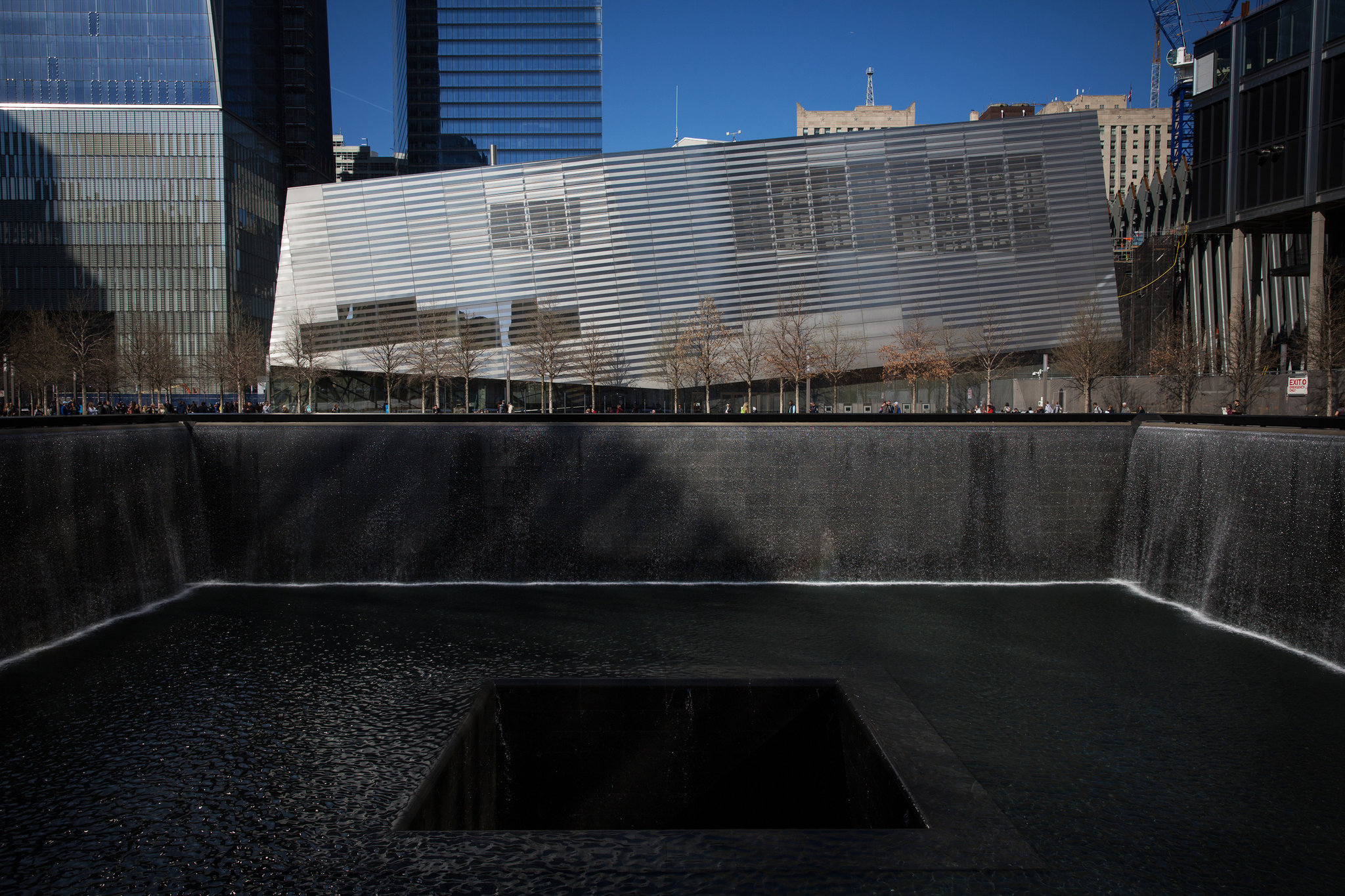 A film that will be shown at the National September 11 Memorial Museum when it opens next month unfairly links Islam and terrorism, clergy members said in letters demanding it be changed.
"The Rise of Al Qaeda," a brief documentary narrated by NBC anchor Brian Williams, shows the growth of international terrorist groups in the years leading up to the 2001 attacks. The film has not been publicly released, but museum officials have screened it for groups including an interfaith clergy advisory panel.
Members of the clergy group sent a letter to museum officials this week asking that the film be re-edited to make it clear that not all Muslims support the terrorists who destroyed the World Trade Center.
"We continue to posit that the video may very well leave viewers with the impression that all Muslims bear some collective guilt or responsibility for the actions of al-Qaida, or even misinterpret its content to justify bigotry or even violence toward Muslims or those perceived to be Muslim (e.g., Sikhs)," the clergy members wrote. The signers included Peter B. Gudaitis, chief executive of New York Disaster Interfaith Services, and the Rev. Chloe Breyer, executive director of the Interfaith Center of New York.
Officials at the Sept. 11 museum, which opens May 21 at the trade center site, said the film doesn't suggest that all Muslims are terrorists. "Our No. 1 standard is, are we objectively telling the story of what happened? And we feel like we've satisfied that," the museum's executive director, Joe Daniels, said Thursday. He said museum officials "stand by the scholarship that underlies the creation of this video."
An imam, Sheikh Mostafa Elazabawy of the Masjid Manhattan mosque, resigned from the museum's advisory panel last month to protest the film. He said in a separate letter to the museum's director that the film "in its present state would greatly offend our local Muslim believers as well as any foreign Muslim visitor to the museum."
The American-Arab Anti-Discrimination Committee called concerns expressed about the documentary "extremely worrisome."
Ibrahim Hooper, a spokesman for the Council on American-Islamic Relations, said museum officials should not reinforce negative stereotypes of Muslims as terrorists. "Generations of visitors to this facility will be influenced by the contents of the displays and the presentations," Hooper said. "It's going to be very important how Islam and the American Muslim community are portrayed."
Associated Press, 24 April 2014
See also "Film at 9/11 museum sets off clash over reference to Islam", New York Times, 23 April 2014
And "Muslim, Arab-American groups call on 9/11 museum to edit 'insufficiently vetted' film", CAIR press release, 24 April 2014