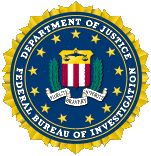 The American Civil Liberties Union and Muslim advocacy groups sued the FBI and the Justice Department on Tuesday, alleging that authorities failed to turn over records detailing suspected surveillance of the Muslim-American community.
The complaint, filed in U.S. District Court in Santa Ana, alleges that the FBI has turned over only four pages of documents to community leaders, despite a Freedom of Information Act request filed more than a year ago.
The request sought records that described FBI guidelines and policies for surveillance and investigation of Muslim religious organizations, as well as specific information about FBI inquiries targeting 11 groups or people. The lawsuit states that all the plaintiffs – who include some of the most prominent Muslim leaders in California – have reason to believe they have been investigated by the FBI since January 2001.
The groups filed an initial FOIA request in May 2006, several months after federal law enforcement officials confirmed the existence of a classified radiation monitoring program used in surveillance at mosques, homes and businesses. The FBI responded to the request first by saying it couldn't identify any records that met the criteria requested.
After an appeal, the agency turned over four pages that dealt with the Council of American-Islamic Relations and Hussam Ayloush, the council's executive director for Southern California. Those documents dealt with a suspected hate crime at a mosque that the council had reported to the FBI and a conversation Ayloush had with an FBI agent about cooperating with federal law enforcers.
Ayloush, who said he is questioned by federal agents every time he flies internationally, said he had hoped the FOIA request would help him determine why he is stopped. "Either … we're being stopped because we're Muslims – which is morally wrong – or the government must have some erroneous info linked to me that I need to be able to clear," he said.