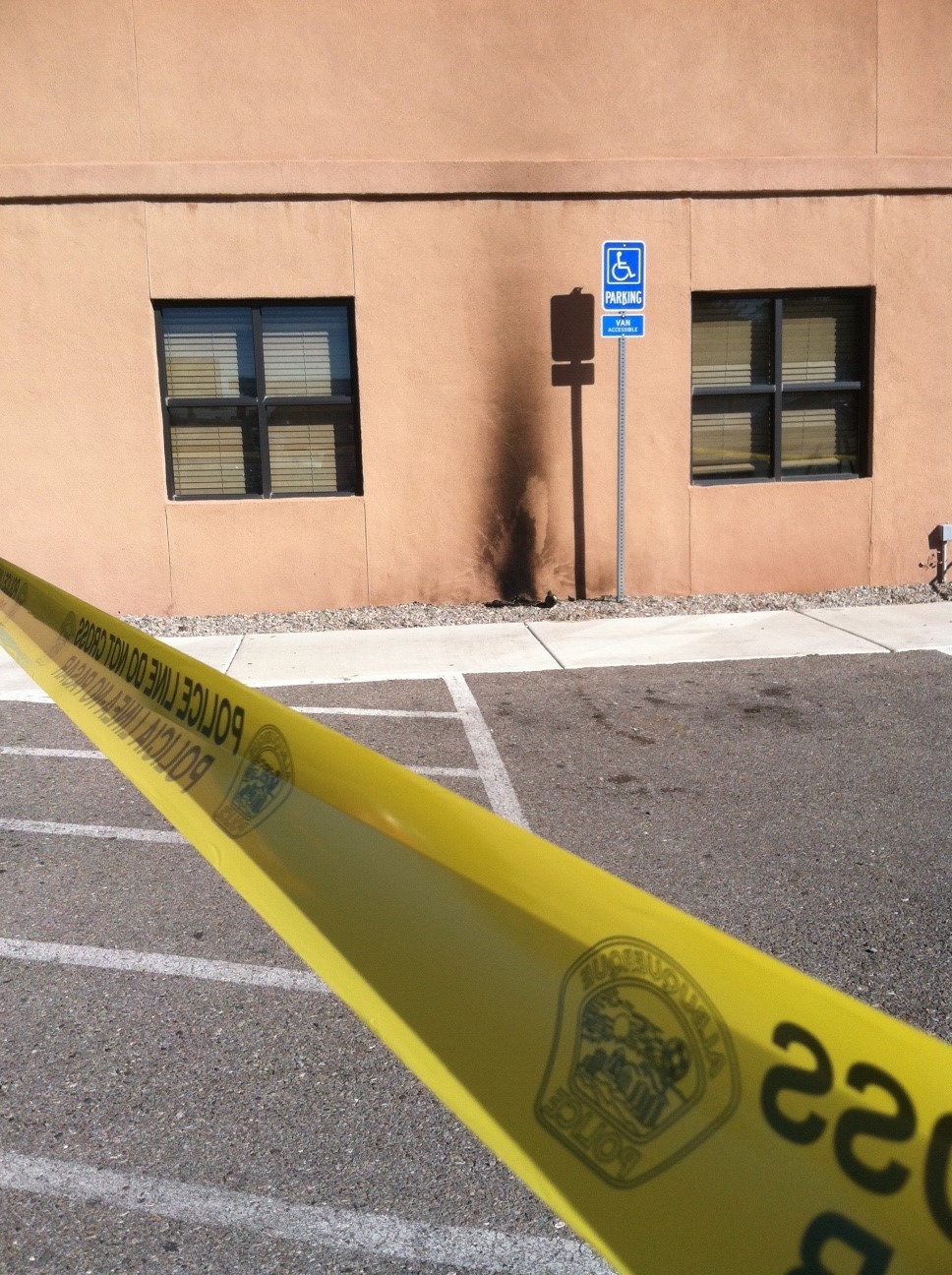 Several local organizations are sponsoring a "peace walk" in support of the Islamic Center of New Mexico following an attack last week in which someone threw a Molotov cocktail at the center's building.
The walk will start at 5:30 p.m. on Thursday at the Albuquerque Center for Peace and Justice, at the intersection of Harvard and Silver SE. It will proceed along Silver to Yale and head south on Yale to the Islamic Center at 1100 Yale SE, said Sue Schuurman of the Albuquerque Center for Peace and Justice.
This will be a family friendly walk open to anyone who wishes to participate, including children. Those who participate are asked to bring a candle and, if they wish, flowers.
At the Islamic Center a statement of support will be given to Imam Shafi Abdul Aziz, signed by groups and individuals within the community. The Islamic Center has invited the walkers to a reception at the center after the walk.
Sponsors include: Albuquerque Center for Peace and Justice, Albuquerque Chapter of United Nations Association, Jewish Voice for Peace Albuquerque, Stop the War Machine, Stop 30 Billion to Israel and ANSWER. For more information, call the Peace and Justice Center at 268-9557 or Sue Schuurman at 702-4203.
Albuquerque Journal, 29 October 2014
Update:  See "A community above hate", Albuquerque Journal, 2 November 2014