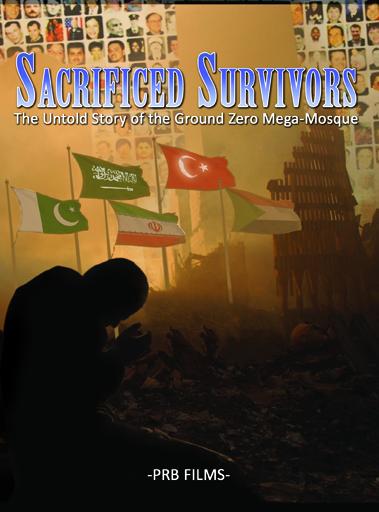 WASHINGTON — Florida Congressman Allen West, no stranger to controversy for his remarks about Muslim-Americans, on Wednesday renewed the debate over the proposed Islamic center near Ground Zero in New York, just days before the country marks the 10th anniversary of the terrorist attacks.
West, who sponsored the screening of a movie about the opposition to the Islamic center, said he hosted the event because he believes the center's backers have a moral responsibility to honor the wishes of the families of the victims of the attacks who don't want it near what will soon be a public memorial to those killed.
"If 10 years, or nine years after Pearl Harbor, if the country of Japan had come to the United States of America and said 'we want to erect a memorial to Japanese naval seamanship at Pearl Harbor', what would we have said?" West said. "Decades from now, centuries from now, we must remember what happened on Sept. 11, 2001."
The film, "SACRIFICED SURVIVORS: The Untold Story of the Ground Zero Mega Mosque," was produced by Martin Mayer of the Christian Action Network, and shown in a conference room in the Rayburn House Office Building across from the Capitol.
The film's producers bill their movie as a depiction of how "survivors and family members are experiencing yet another type of Islamic jihad." Survivors, the filmmakers said, "believe they must work to keep people vigilant and fighting against the march of radical Islam," including efforts to build the center two blocks from Ground Zero.
At Wednesday's press event, West was flanked by about a half-dozen relatives of people who died in the terrorist attacks. One man, Bruce DeCell, held up a photo of his son-in-law who was killed on 9/11, and said he wanted to tell people that "we are at war with the Islamic culture."
West didn't disagree with him publically, but said he believes there needs to be "a recognition of some concepts, such as Sharia, that are the antithesis of what we believe in here in the United States of America," he said, referring to a system of Islamic law.
Although billed as a press conference before the film's screening, most of the people asking West questions were those tied to the movie or participants in a panel the filmmakers and other groups were organizing later in the day.
West didn't disagree with those asking questions at the event, including one man who suggested that "Islam has a history of building victory monuments on places it has triumphs."
"Throughout the history of Islamic conquest, you do see the same type of parallels," West said, citing his recent trip to Israel and Jerusalem's Temple Mount, a spot sacred to Muslims, Jews and Christians alike.
Miami Herald, 7 September 2011
See also "Supporters praise Allen West comments on Islam", Sun-Sentinel, 7 September 2011
And "Islamic leader blasts Congressman Allen West's comments",Sun-Sentinel, 7 September 2011
Update:  See "Allen West brings 'Ground Zero Mosque' controversy out of hibernation", TPM, 8 September 2011