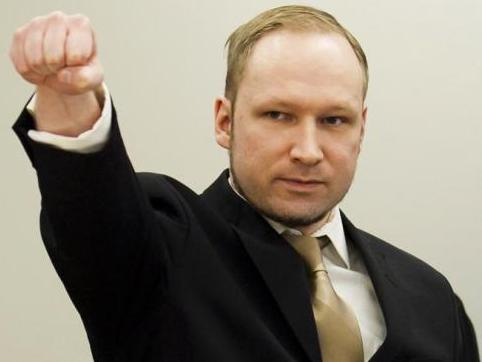 The man who carried out bomb and gun attacks in Norway last year which left 77 people dead has pleaded not guilty at the start of his trial in Oslo.
Anders Behring Breivik attacked a youth camp organised by the governing Labour party on the island of Utoeya, after setting off a car bomb in the capital. He told the court he "acknowledged" the acts committed, but said he did not accept criminal responsibility.
If the court decides he is criminally insane, he will be committed to psychiatric care; if he is judged to be mentally stable, he will be jailed. In the latter case, he faces a sentence of 21 years, which could be extended to keep him behind bars for the rest of his life.
Dressed in a dark suit, Breivik smiled as he entered the courtroom and a guard removed his handcuffs. He then gave a closed-fist salute. He later told the lead judge, Wenche Elisabeth Arntzen: "I do not recognise the Norwegian courts. You have received your mandate from political parties which support multiculturalism."
See also "Norway mass killer bent on turning trial into 'circus'",Reuters, 15 April 2012