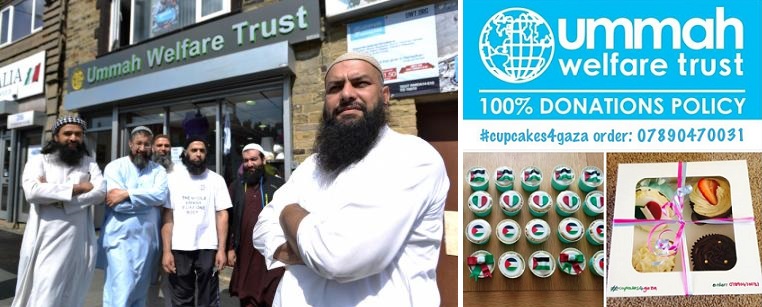 An Islamic charity with a base in Bradford has been told that its bank account is being shut down, although it has yet to be told why. Now Bradford West MP George Galloway says he will "demand" to know the reason that HSBC has decided to shut the account of the Ummah Welfare Trust.
The registered charity, which has an office on Manningham Lane, believes HSBC has taken the action because some of the money it collects goes towards humanitarian projects in Palestine. It was this week given notice that its accounts were being shut in two months' time. Although the account closure is not expected to hit the charity too hard, members feel it was morally wrong, and are calling for a boycott of the bank.
The trust had its account with Barclays bank shut in 2008.
Shoyeb Mayat, of the Bradford office, said: "We have no idea why they made this decision. We are in the middle of our busiest time for donations. During Ramadan we get 70 per cent of the donations we get each year."
The group provides emergency relief in 20 countries across the world, including Pakistan, Palestine and India. It said the money goes towards providing medicine and grants to vulnerable people and children whose families have been killed or injured.
Mohammed Ahmed, one of the charity's trustees, said: "From a commercial perspective it doesn't make sense because charities like us are some of the most stable customers. We do have alternate banking in place, so this won't effect our operations but we find it quite offensive that a bank would go out of its way to do this to a legitimate charity."
Respect MP Mr Galloway said: "I will be contacting HSBC and asking them to reinstate the Ummah accounts and to demand to know the reasons why they want to terminate them. I'll bet this doesn't happen to any Jewish or Israeli charities. I will also be raising questions in the House about this and hopefully I all get together with the officers of Ummah over the weekend."
A statement from HSBC said: "We are not able to comment on any customer relationship. In general terms, decisions to end a customer relationship are not taken lightly, but are absolutely not based on the race or religion of a customer. Discrimination against customers on grounds of race or religion is immoral, unacceptable and illegal, and HSBC has comprehensive rules and policies in place to ensure race or religion are never factors in banking decisions."
A spokesman for the Charity Commission said: "This is an independent business decision made by the bank. Neither the charity or the Charity Commission are aware of the reason for this action. The Charity Commission's regulatory concern is ensuring that another provider is identified, the charity can still operate and funds are not at risk. We remain in contact with the charity."
Telegraph & Argus, 28 July 2014
See also "HSBC issues notice to Ummah Welfare Trust to shut down account", 5 Pillarz, 24 July 2014
"Concern at closure of Ummah Welfare Trust bank account", Muslim Charities Forum, 25 July 2014
And "HSBC to close bank account of Muslim charity working in Gaza", Civil Society, 25 July 2014