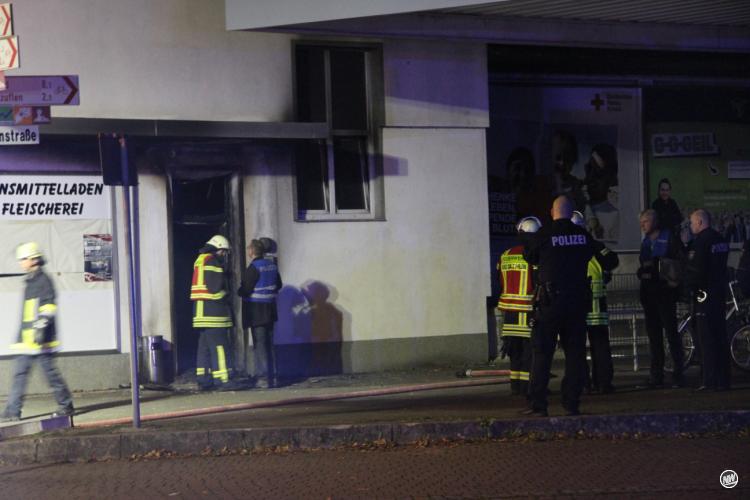 Amid unprecedented escalation of arson attacks targeting German mosques, a new mosque in Bad Salzuflen in the in the Lippe district of North Rhine-Westphalia, has been set on fire, raising again concerns about a rise in Islamophobia and racism.
"We investigate with high pressure in all directions," a police spokesman was quoted by Die Welt.
The attack occurred when unidentified arsonists sat the front door of the mosque on fire last Saturday, October 11. The fire burnt the mosque, at the entrance floor of a building, along with three other apartments in the same floor. The fire department has reportedly saved nine people, three of them were children, the sources said.
Suspected arson attacks on mosques attended by Turks in Germany raises concerns about a rise in Islamophobia and racism. In Germany alone 81 attacks targeting mosques have been carried out since 2012. Meanwhile, 219 attacks were carried out between 2001 and 2012, reflecting a worrying anti-Muslim trend that targeted the religious minority across Europe.
In the Netherlands, four suspects attempted to attack a mosque run by Turks in June, but the Muslim community prevented the attack. Racist and Islamophobic attacks have also targeted mosques in Denmark and the UK, although there were no casualties.
Germany is believed to be home to nearly 4 million Muslims, including 220,000 in Berlin alone. Turks make up an estimated two thirds of the Muslim minority.
Germans have grown hostile to the Muslim presence recently, with a heated debate on the Muslim immigration into the country. A recent poll by the Munster University found that Germans view Muslims more negatively than their European neighbors.
A November 2012 study showed that right-wing extremism is notably rising in Germany, particularly in the east of the European country. The study, "The Changing Society: Right-wing Views in Germany 2012", found that the number of Germans identifying themselves has grown.
The report indicated that 9 percent of Germans have adopted extreme right-wing beliefs, up from 8.2 percent two years ago.