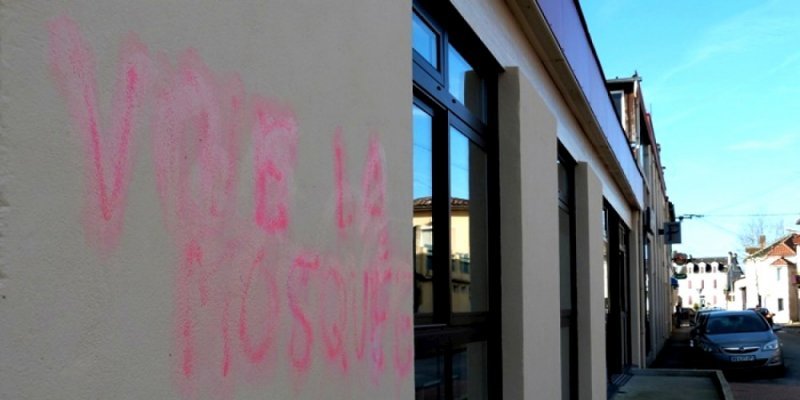 Sud Ouest reports that on Saturday night graffiti protesting against a planning application for a Muslim prayer room and community centre was sprayed on a number of buildings in the Dordogne commune Montpon-Ménestérol.
A petition opposing the plan had previously been circulated, while more aggressive critics denounced a Muslim place of worship as an "invasion" and demanded that a church should be built instead.
The graffiti featured the sarcastic slogan "Vive la mosquée, merci Lotterie". The reference is to the mayor of Montpon-Ménestérol, Jean-Paul Lotterie, who has refused to be intimidated by the Islamophobic campaign, stating: "Nobody will ever say that I am anti-Muslim. I would rather lose an election than my soul."
Lotterie has lodged a complaint with the police. He condemned the "racist nature" of the graffiti and said that "the immense majority of the people of Montpon" reject such actions.