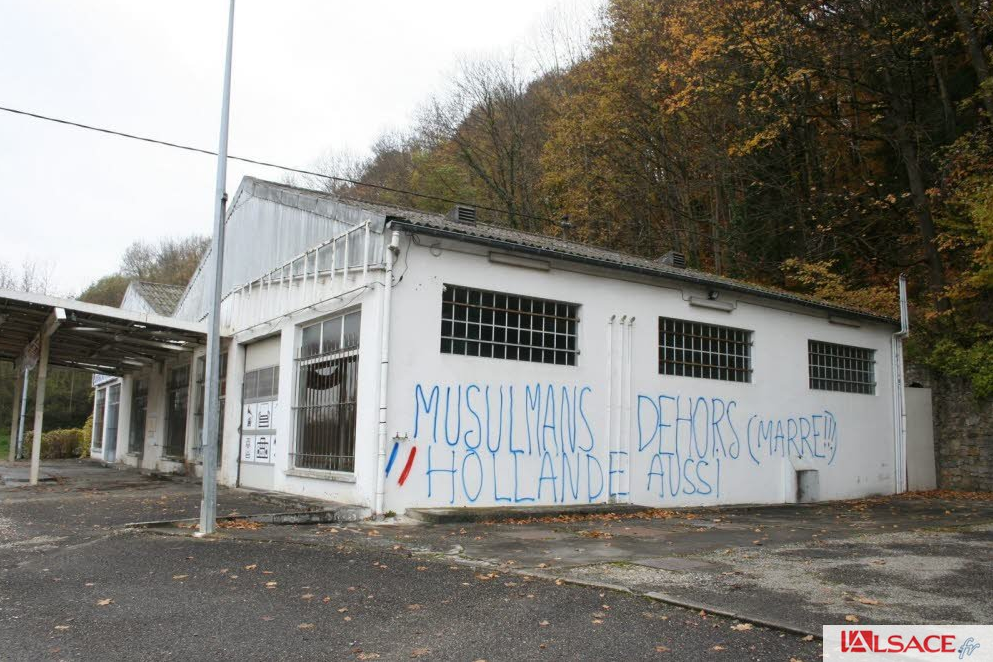 L'Alsace reports that on Sunday morning graffiti attacking Muslims and French president François Hollande was discovered on the wall of a disused service station on the road between Hirtzbach and Carspach in Haut-Rhin, having been sprayed on the previous night.
The slogans read "Muslims out" and "Hollande too", followed by "Enough!!!"
The graffiti was highly visible, being situated on a busy main road, and council services arranged to have it painted over on Monday. Other similar slogans were found on the road between Carspach and Ballersdorf.
Hirtzbach's deputy mayor Olivier Pflieger noted that such racist vandalism had become "part of everyday life in France", adding "We can not allow this to happen".