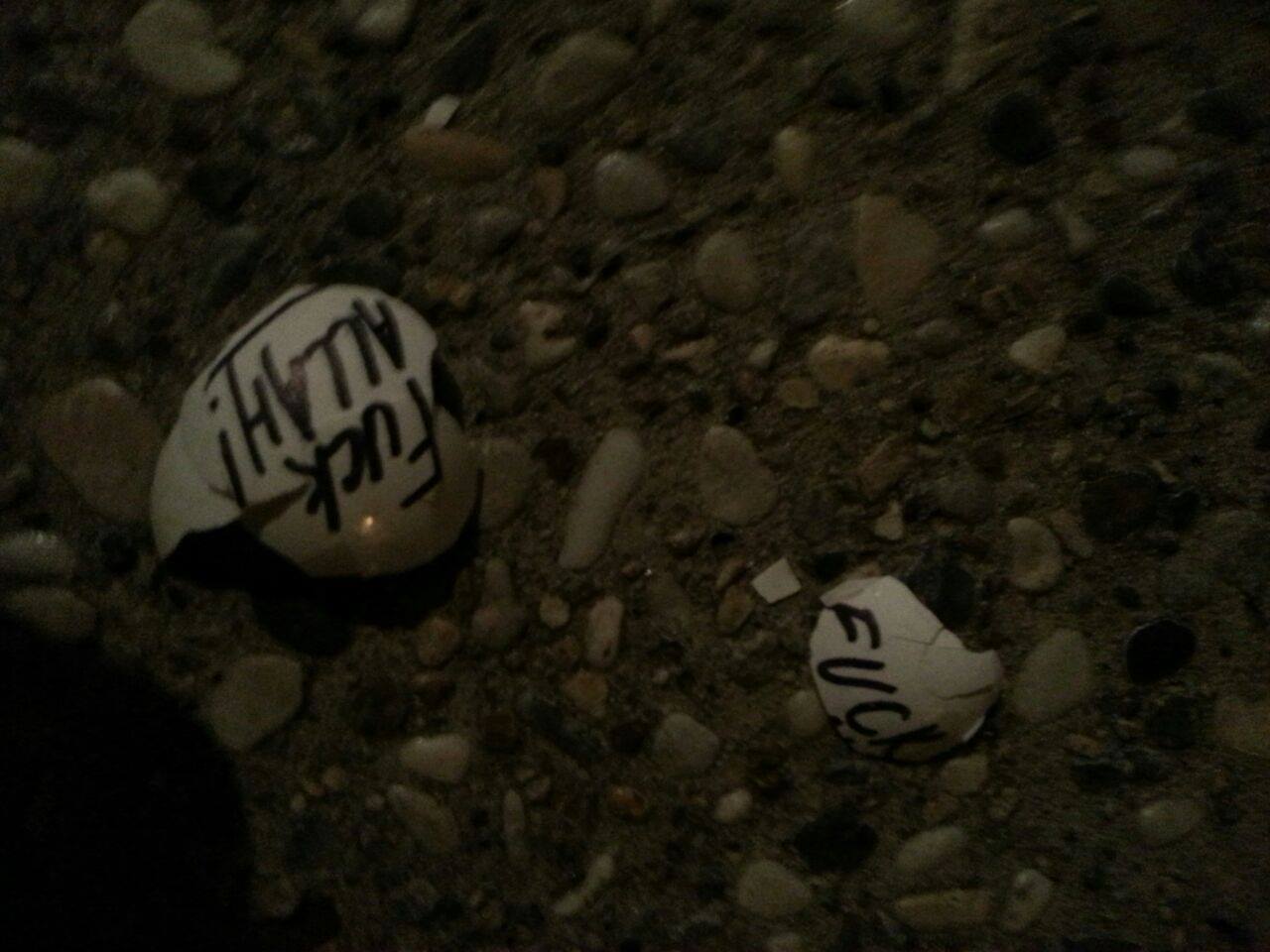 Members of Fort Saskatchewan's Muslim community are once again cleaning up after a home that they use for prayer was vandalized with anti-Islam insults twice in the past week.
Waseem Akhtar, who lives in the home, awoke to the sounds of something striking the side of the building early Monday morning. "They hit some stuff outside of my bedroom. And then, I opened my window curtain…and they just ran away," Akhtar said.
When he went outside to look, he found his home had been pelted with eggs; many of the bits of eggshells spread across his lawn had anti-Muslim insults written on them in marker.
Less than a week earlier, on the anniversary of the September 11th attacks in New York, vandals spray-painted a red cross on the side of Akhtar's home.
He says that one of his housemates has moved out of fear. Akhtar worries that he hasn't seen the last of it. "I'm very scared," he said. "We are living very peacefully over here. So, never happened, this kind of incident. I can expect anything in the next couple of days. They can attack again."
Muslim organizations in Canada say they've noticed a spike in reports of anti-Islam sentiment in recent weeks. Last week, a Calgary imam claimed he was was struck by a vehicle while walking to Friday prayer. He says the woman who was driving the vehicle shouted ethnic slurs and called him a terrorist
Amy Awad, human rights coordinator for the National Council of Canadian Muslims, says the recent spike in incidents is likely due to increased attention on ISIS militants in Iraq. "The more people see negative stories about people who appear to be Muslim, the more suspicious they might become," she said. "And that can feels of hatred…and hate incidents like these ones."
Fort Saskatchewan RCMP say they are investigating the vandalism to Akhtar's home.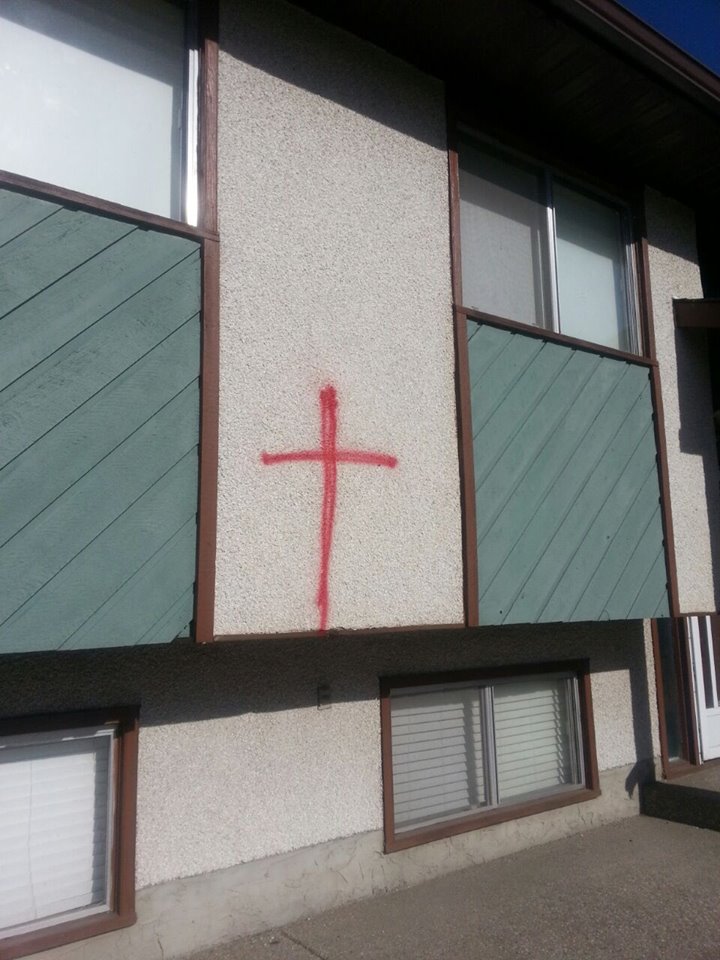 Photos: CAIR