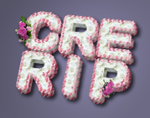 Leading anti-racist groups are withdrawing support for a Commission for Racial Equality conference.
The CRE's Race Convention is being criticised for being over-priced and for having "inflammatory" titles for workshops. The 1990 Trust and other organisations are also concerned about the CRE's event being sponsored by a bank with links to the slave trade.
The campaigning body has joined forces with many other BME groups to organise an alternative race conference, called the Race & Faith Leadership Summit. This event will have free entry and will discuss the real concerns of Black communities and will run on the same day as the CRE's Race Convention.
The Race & Faith Leadership Summit will take place next Monday (27th November 2006) at London's City Hall, SE1.
This event is supported by dozens of organisations including the Muslim Council of Britain, the National Black Police Association, and the public sector union UNISON.
For more details, and to register, log on to: http://www.blink.org.uk/docs/rsflyer.htm