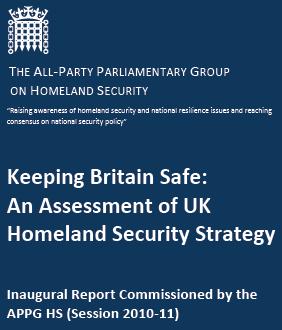 Both the Daily Telegraph ("University campuses are 'hotbeds of Islamic extremism'") and the Daily Mail ("University campuses 'a hotbed of Muslim extremism', claims Parliamentary security group") have articles covering a new report by the All-Party Parliamentary Group on Homeland Security.
It claims to have uncovered "damning evidence" of extremism among Muslim students which the government is urged to tackle with "utmost urgency".
Looking through the report you'd be hard pressed to find any serious evidence, damning or otherwise, of Muslim extremism on university campuses. The only material provided is a transcript of a lengthy diatribe by Anthony Glees, whose record of irresponsible scaremongering on this issue is well established. A 2008 Cambridge University study by June Edmunds found, contrary to Glees's unsubstantiated assertions and much to his annoyance, that Muslim students were well integrated and posed no threat to anyone.
The fact that the APPG is prepared to issue these bloodcurdling warnings about Muslim extremism at British universities, based solely on Glees's say-so, is perhaps not unconnected with the fact that the author of the report is one Davis Lewin. The neocon campaign group the Henry Jackson Society helpfully informs us that Lewin "is a Special Adviser to the All-Party Parliamentary Group on Homeland Security and Head of Programmes at the Henry Jackson Society, which serves as the Secretariat for the APPG on Homeland Security".
The BBC has a rather more critical assessment of the APPG's report, which quotes Nicola Dandridge of Universities UK as stating:
"There is no evidence to suggest that universities are 'hotbeds of Islamic extremism'. The experts, including police and counter-terrorism experts, state quite firmly that there is not a major problem with radicalisation or extremism in higher education at present. The issue is that the people most likely to be vulnerable to radicalisation or extremism are young people, many of whom will either be students or former students. Over 40% of young people in the UK will enter higher education."
Postscript:  Needless to say, this is all grist to the mill of the English Defence League, who posted a link to the Telegraph article for the enlightenment of their members:

And here are some of the comments by EDL supporters that it provoked: