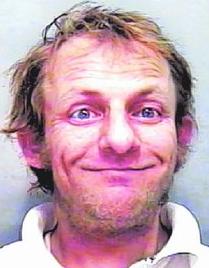 A protester with a far-right group hurled racist abuse at hundreds of people who had gathered for a world music festival.
Tony Thomsen wrapped an English flag around his head and shouted during the festival in Queens Gardens, city centre. He was part of an English Defence League (EDL) rally, a far-right group which opposes what it terms as "Muslim extremism".
Thomsen, 40, of Rosedale Avenue, east Hull, has now been given an antisocial behaviour order (Asbo) after being convicted of being drunk and disorderly at the event on June 25.
The world music festival had been organised as part of Hull Refugee Week, which aims to challenge negative stereotypes, and attracted crowds of up to 2,000.
Ben Butler, project co-ordinator at the Asylum Seekers and Refugees Kingston Upon Hull (ARKH) group, said: "It was quite intimidating. The event was all about community cohesion and families and it was intimidating for the people who were present. What confuses me is the EDL claims to be a single-issue group, against Islamic fundamentalism.
"I can't understand why members would turn up at a family event celebrating world music that had no religious connections and start shouting racist abuse. I get the feeling the EDL focus on Islamic fundamentalism as a bit of a smokescreen for general hatred."
Thomsen, who recently changed his name from Tony Handley, was convicted in 2003 of daubing racist abuse on a private property in Spring Bank, city centre.
Under the Asbo, which lasts for two years, Thomsen is banned from drinking alcohol in a public place and causing harassment, alarm or distress to others. If he breaches the order, he could be jailed for up to five years. Thomsen was also fined £100 and made to pay £250 court costs after being sentenced at Hull Magistrates' Court.