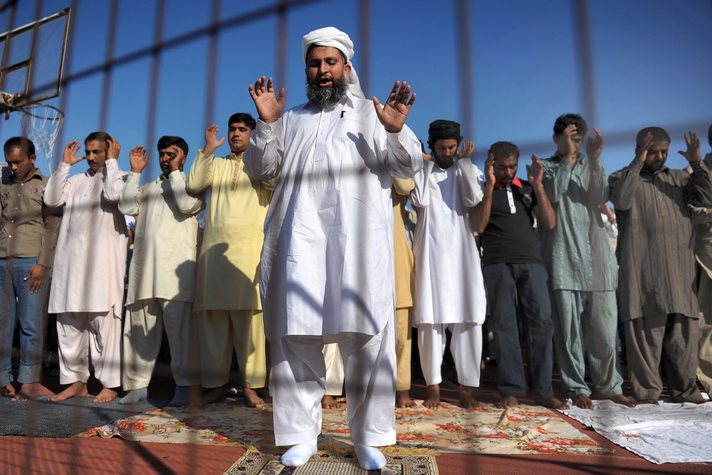 Muslims performed Eid al Fitr prayers outside in Greece, in the gathering "permitted by authorities" in the only European capital without an official mosque.
The Greek government has repeatedly set aside plans for the construction of a mosque and Muslim cemetery in the city of five million people.
Greece has a growing Muslim community and Athens' Muslim community is without an official mosque and prayers are usually held at cultural centers or community halls or private apartments around the city.
The Muslim community in Greece is estimated at about 1 million, in a country where the only mosques are in the northeastern region of Xanthi near the Turkish border, home to a large Muslim Turk minority.
No mosque has operated in the Greek capital since the country left from the Ottoman rule in 1832 and Muslims in Greece have to pray at stadiums in Athens as a proper mosque still remains a dream after more than two decades of campaigning.