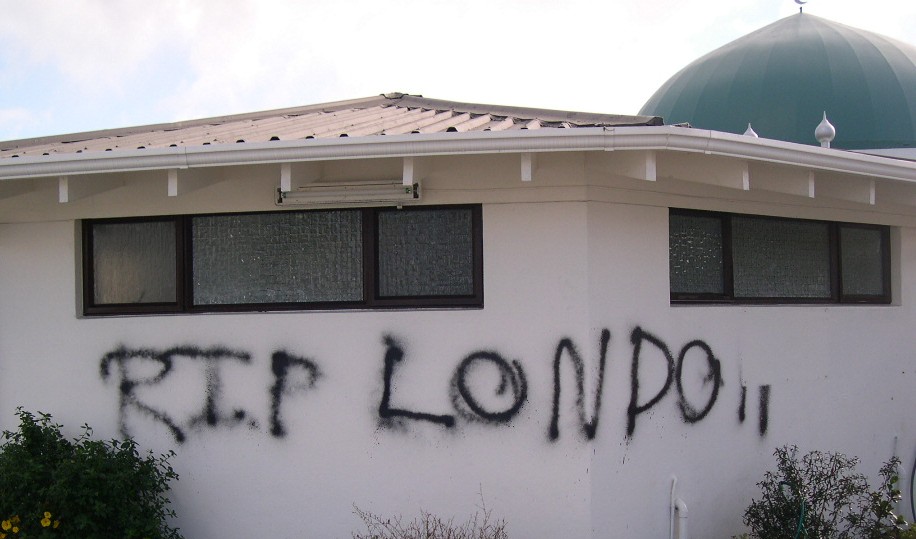 Members of Auckland's Muslim community are reeling following a string of attacks on their places of worship.
The overnight attacks on mosques in Ponsonby, Mt Roskill, Otahuhu and Ranui saw windows smashed and walls graffittied with the message "R-I-P London".
Javed Khan of the Federation of Islamic Associations says it is clear the vandalism is a result of the terror attacks in Britain.
He says the mosque in Otahuhu was hit on Thursday night as well, soon after the London bombings, but police did not come around until the following afternoon.
Mr Khan says the New Zealand Islamic community has already condemned the British attacks as despicable.
Farhaz Rehmen was at the Ponsonby mosque when the attack happened. He says he was asleep out the back and he did not even hear it.
He says he is extremely upset about the attacks and he does not understand why people want to take their anger out on the New Zealand Muslim community.
Prime Minister Helen Clark was quick to condemn the attacks.
"New Zealanders across all communities are horrified by the terrorist attacks in London which are the work of evil people," she said.
"But it is wrong to target the Muslim community here in retaliation. New Zealand's Muslim community like all New Zealand's communities is overwhelmingly a law-abiding and peaceful community.
"Times like these call for cool heads and for tolerance. The evil acts of some should not lead to scapegoating of minorities in our communities."
New Zealand Herald, 10 July 2005
See also "Race Commissioner condemns mosque attacks", New Zealand Herald, 11 July 2005
And "Editorial: Vandalism a showcase for bigotry", New Zealand Herald, 11 July 2005
Update:  See "Mosque to install security cameras", New Zealand Herald, 12 July 2005