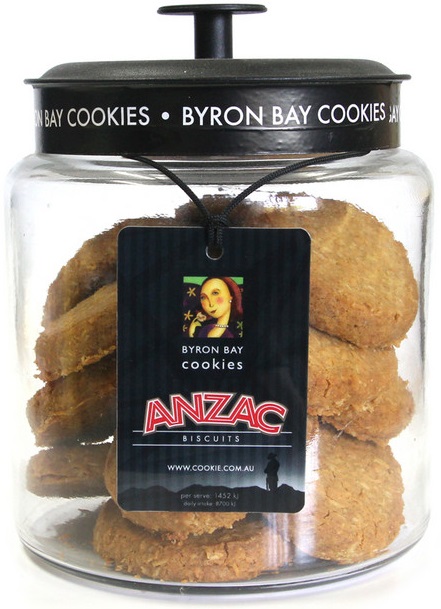 Byron Bay Cookies is seeking legal advice after being inundated with borderline racist remarks for making halal-certified Anzac biscuits.
Customers have left angry and borderline racist posts on the Aussie biscuit manufacturer's Facebook page.
Many have claimed the decision to make such a biscuit was a "disgrace", "disrespectful" and "un-Australian", according to smartcompany. One customer wrote: "I was a big fan of the cookies but won't ever buy them again now that they are Halal. Shocking."
Another wrote: "I won't be buying them either, why are you guys paying money to Islam just to satisfy a minority group? This isn't being racist as if you were paying it to Jehovah's I would say the same thing. Disappointed."
While another customer wrote: "Not a fan of religious taxes so won't be assisting you in paying a Halal 'certification' fee. Similarly wouldn't pay a 'Catholic' tax or any other kind of religious tax.
"Might want to go check the definition of racism before crying to the media Byron Bay Cookies because the last time I checked religion was not defined as a race."
Yet another wrote: "The power of social media and the unity of Australians will destroy your business!"
However amidst all the anger, one customer showed support for the biscuit. "I wish that I was in Australia so that I could buy some of these cookies. Mmm! Well done Byron Bay Cookies for broadening your reach."
A spokesperson for Byron Bay Cookies declined to comment when contacted by smartcompany, only to say the company was consulting a lawyer.
It is understood the company has been targeted by an anti-halal campaign for more than six months.
Byron Bay Cookies turns over around $13 million a year.