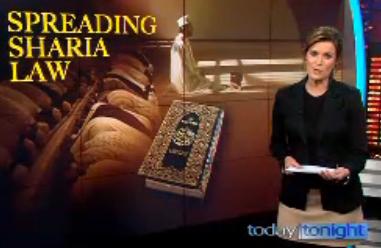 The Australian news and current affairs show Today Tonight has already established a reputation for irresponsible anti-Muslim scaremongering.
So it is no surprise that a recent news report claims that Darebin Council in Melbourne is "spending ratepayers' money" on Muslims to "help them spread their faith".
In fact the council's project aims to "dispel myths and misconceptions about Muslims and Islam", which is rather different from Today Tonight's characterisation of the initiative as "funding council workers to spread the word of Islam". And the money doesn't come from local ratepayers but from the government's national counter-extremism fund.
The news report centres on an organisation that it says has "launched a public crusade" against the Darebin Council project. This turns out to be the rabidly Islamophobic Q Society, which campaigns against the "Islamisation of Australia". Two of the group's members feature heavily in the report, including its deputy president Vickie Janson, who has written a book entitled Ideological Jihad and promotes the view that "Islam is a totalitarian ideology". The Q Society website, which is shown complete with a photo of Jihad Watch's Robert Spencer, is also given a plug.
Today Tonight demands to know why public money should be spent on persuading non-Muslims that Islam does not represent a threat to them. The answer, of course, is because it is necessary to counter the effect on potentially violent bigots of the Islamophobic propaganda spewed out by the likes of the Q Society and Today Tonight itself.