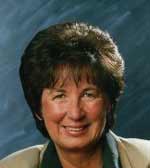 In what some fear could be a curtain raiser for a major policy shift in a country considered somehow tolerant, Austrian Interior Minister Liese Prokop has called for banning hijab-clad Muslim women from teaching at schools.
"I consider now the legality of banning hijab in schools," Prokop told the state-run Falter Magazine Tuesday, March 8. "But, anyhow, I will throw my weight about the ban."
She argued that wearing the hijab in schools runs counter to the values of Austrian society.
"Muslim women suffer from oppression and their rights are down-trodden," the minister claimed, urging for stopping what she called "forcible marriage" and "honor killing" spreading among Muslims.