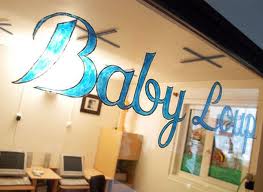 A French court has upheld the controversial sacking of a childcare worker who wore a headscarf to work.
In a case that has gripped France for five years, a Paris appeals court ruled on November 27 that the dismissal of nursery worker Fatima Afif was legal.
Baby-Loup, the crèche employing Fatima Afif in the multicultural Parisian suburb of Chanteloup-les-Vignes, fired her in 2008 after she refused to remove her Islamic headscarf at work.
Secular France bans religious signs in public educational institutions. But the Court of Cassation ruled last March that privately-owned Baby-Loup had discriminated against its employee on religious grounds. France's highest court then sent her case to the Paris appeals court for retrial.
The judge followed the advice of the state prosecutor, who had asked for the sacking to be confirmed in the name of France's secularism. Wednesday's ruling states that the crèche had a "public service mission" and had a right to "impose neutrality on its personnel".
Fatima Afif's lawyer said it was "likely" that she would again appeal the ruling. "The court has invented an obligation to protect young children's freedom of conscience, which does not exist in the law," Michel Henry said.
The lawyer defending Baby-Loup, Richard Malka, welcomed the ruling because it "reaffirms the strength of secularism".
A survey of French citizens by the BVA polling firm last month showed that more than 80% of respondents supported her dismissal and called for the ban on religious signs or symbols to be extended to private workplaces.
But a commission created by President François Hollande after his election last year concluded that there was no need to update existing legislation.