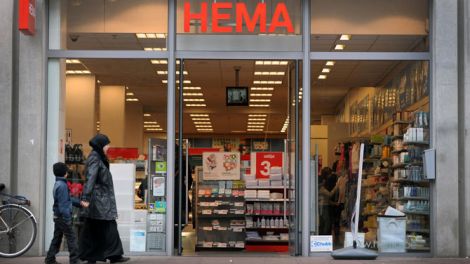 Leading Dutch retailer HEMA is being taken to court in Belgium after a female employee was fired for wearing a headscarf. The Belgian Centre for Equal Opportunities and Opposition to Racism (CGKR) is pressing charges against the firm.
HEMA dismissed the Muslim employee a year ago after customers complained about her headscarf. CGKR Director Jozef De Witte told Flemish media that his organisation made several attempts to broker a solution with the Dutch company, but without success.
Having consulted the trade unions and obtaining the permission of the employee in question, the CGKR has decided to take the matter to court. Mr De Witte is keen to point out that he has nothing against HEMA but his organisation wants to obtain a well-founded ruling on the issue of how far a company can go in seeking to present a "neutral" image to its customers.
See also FlandersNews.be, 6 March 2012