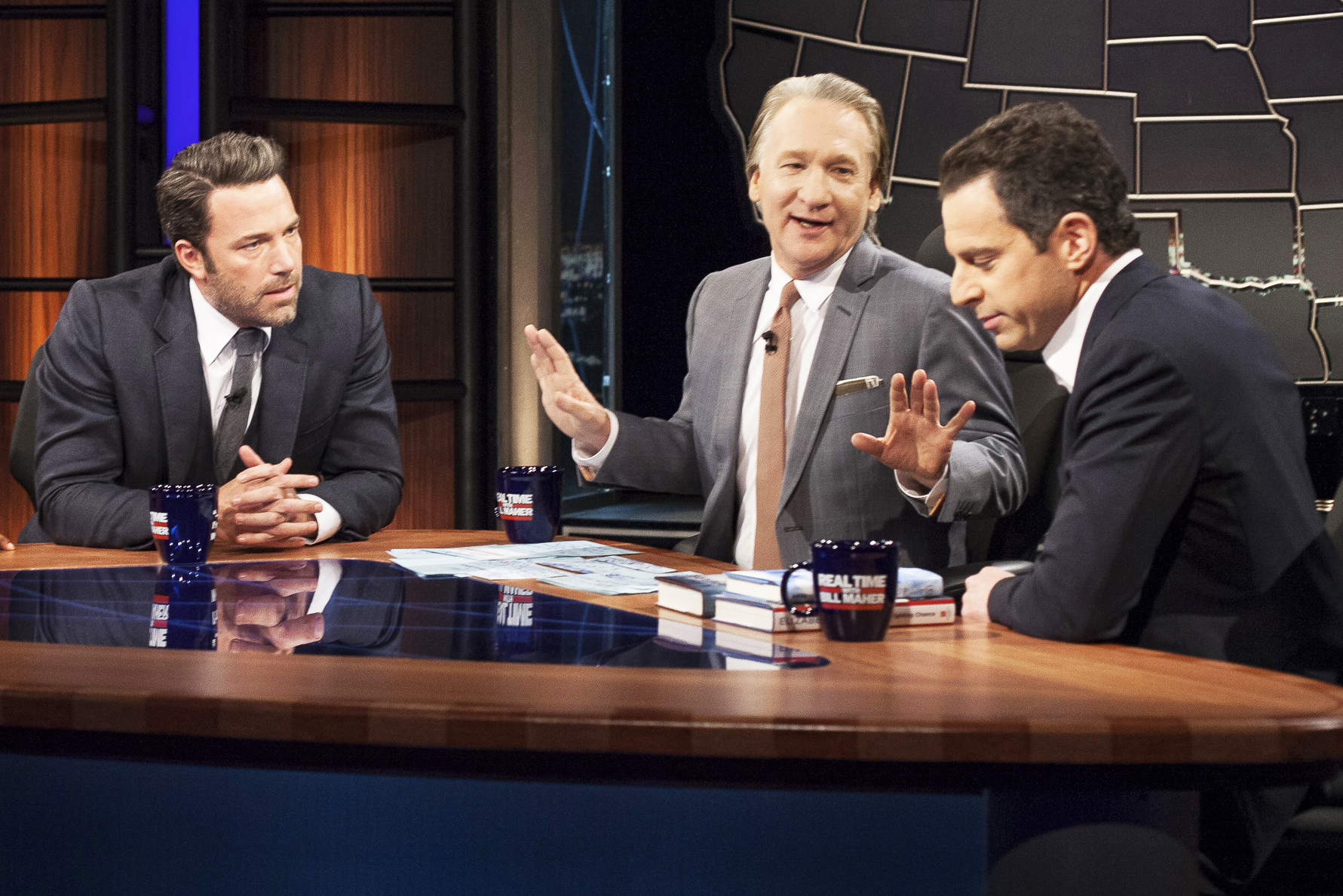 TV host Bill Maher's controversial comments about Islam have sparked a petition to remove him as the December commencement speaker at the University of California, Berkeley.
The Change.org petition, which had gathered nearly 2,000 signatures by Monday afternoon, was authored by Marium Navid, a senator with the student government group Associated Students of the University of California, with the support of Khwaja Ahmed, a member of the the campus advocacy group Middle Eastern, Muslim and South Asian Coalition, the campus' Daily Californian reported Sunday.
"Bill Maher is a blatant bigot and racist who has no respect for the values UC Berkeley students and administration stand for," the petition reads. "In a time where climate is a priority for all on campus, we cannot invite an individual who himself perpetuates a dangerous learning environment. Bill Maher's public statements on various religions and cultures are offensive and his dangerous rhetoric has found its way into our campus communities."
Navid said allowing Maher to speak at Berkeley, a campus made famous by 1964's free speech movement, would give legitimacy to provocative comments he made earlier this month on his HBO show, "Real Time With Bill Maher," describing Islam as "the only religion that acts like the Mafia, that will fucking kill you if you say the wrong thing, draw the wrong picture or write the wrong book."
"People say he has the right to freedom of speech, and I agree with that," Navid told the San Jose Mercury News. "The problem is that when you bring him to the university, you're pretty much putting him into a privileged position. You're raising his voice."
This spring saw numerous student protests against commencement speakers at other colleges and universities, including successful campaigns to cancel Condoleezza Rice at Rutgers University, International Monetary Fund head Christine Lagarde at Smith College and former UC Berkeley Chancellor Robert Birgeneau at Haverford College.
Huffington Post, 28 October 2014
Update:  See "Bill Maher's UC Berkeley speaking invitation rescinded by student group, but school won't allow it", CBS San Francisco, 29 October 2014