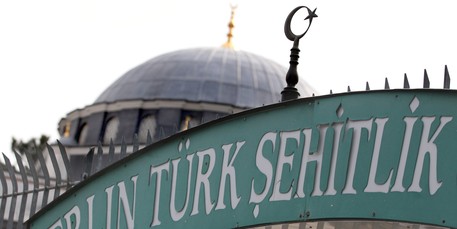 Berlin's largest mosque has been targeted in an Islamophobic attack in the German capital's predominantly migrant district of Neukölln.
Unknown assailants threw several paint bombs at the Sehitlik mosque Saturday night. They also placed an insulting anti-Islam picture at the entrance to the building. Berlin police said that a threatening letter had been sent to the mosque recently.
The Sehitlik mosque has been the target of four arson attacks over the past three years. Berlin mosques have been the scene of at least seven fire bombings since June 2010.
German Muslim leaders have time and again called for stepped up security measures for the country's mosques and Islamic centers. They also accuse the center-right government of Chancellor Angela Merkel of trying to downplay the danger of anti-Muslim crimes caused by the wave of Islamophobia in Germany.