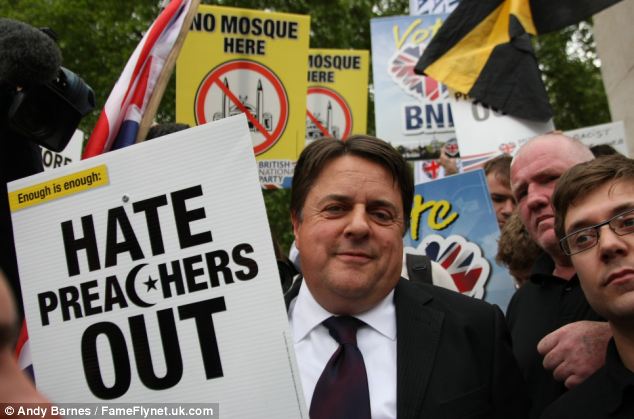 Hundreds of anti-fascist campaigners have descended on Westminster today in protest at a planned march by the British National Party following the death of Lee Rigby.
Around 50 BNP members and supporters turned out for a march and motorcade outside the Houses of Parliament at 1pm after police stepped in to halt initial plans for a demonstration in Woolwich amid fears of it igniting community tensions.
Protest group Unite Against Fascism arrived near the Cenotaph at Westminster today to block off the BNP march. Its supporters significantly outnumbered the BNP collective. They held banners saying "smash the BNP" and "say no to Islamaphobia".
Some of the rival protesters came to blows, with at least one man, a BNP activist, suffering a large cut to the nose. That followed fierce shouting from either side of the gated barriers.