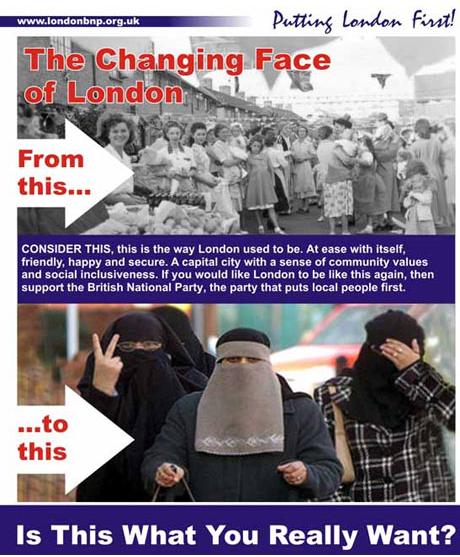 The far right British National party is trying to shed its antisemitic past as part of a drive to pick up votes among London's Jewish community. The party, which could get its first seat on the London assembly if voter turnout is low next month, is campaigning in Jewish areas across the capital and attempting to play on what it sees as historical enmity between the Jewish and Muslim communities.
In one leaflet, handed out in north London last weekend, the party's only Jewish councillor, Pat Richardson, is quoted along with a picture of young Muslims holding a placard reading: "Butcher those who mock Islam."
"I'm in the BNP because no one else speaks out against the Islamification of our country," said Richardson. "Being Jewish only adds to my concern about this aggressive creed that also threatens our secular values and Christian tradition."
The move has sparked a furious reaction among Jewish organisations who say the BNP is still antisemitic and racist.