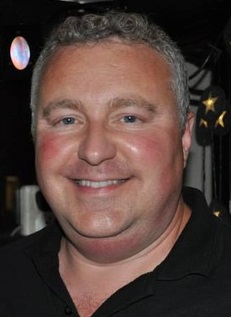 A Conservative candidate in the upcoming Brentwood Borough Council elections has resigned over anti-Islamic and homophobic Tweets.
David Bishop posted "It's good to be anti-Islam" two days before he was cemented as the party's candidate for the Brentwood South ward in the Brentwood Borough Council elections later this month.
The tweet included a link to controversial 'comedian' Pat Condell who has attracted criticism in the past for the inflammatory nature of his online rants.
In the video a clearly animated Mr Condell accuses Islam of the sexualisation of young girls, "aggressive separatism, "phoney grievance mongering" and a "psychopathic level of misogyny".
Two days after being named the Tory's candidate the Zero Radio DJ reposted a Tweet made from another account which cites the arrest of four Muslim men over the rape of a 14-year-old girl before adding "'#Islam 'the religion of peace' & rape".
Earlier posts made by Mr Bishop include "How CAN a gay guy keep a straight face?" and "A lesbian kiss on @bbceastenders before the watershed… okay BBC diversity soldiers we get it, now stop trying so hard #pathetic."
When the Gazette approached Mr Bishop over the tweets he had originally claimed his actions were intended to make those posting such views online "look stupid". He also refused the offer of a pardon from a representative of the Brentwood Muslim community. But in a statement on the Brentwood and Ongar Conservative Association (BOCA) website this morning Mr Bishop apologised for his "lack of judgement".
The statement read: "I unreservedly apologise for publishing inappropriate tweets and re-tweets and I am sorry for the real offence caused. I recognise that someone standing for public office should show leadership and seek to unite communities, not divide them. I hope the residents of Brentwood South can forgive my lack of judgement in time.
"I have let myself and my party down and in order to avoid any further embarrassment, I have taken the decision to resign from the Conservative Party with immediate effect. I will not be asking anyone to vote for me on May 22. I wish the Conservative Party all the best for the future."