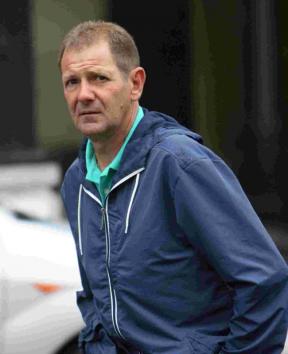 A man who attacked a mosque after the killing of soldier Lee Rigby has pleaded guilty to racially or religiously aggravated criminal damage.
Michael Manyweathers, 49, and three other men used a plank to smash windows at the Dorset Islamic Cultural Centre in Poole, on May 23.
For the Crown, Charles Nightingale told Bournemouth Magistrate's Court that before attacking the Ashley Road mosque, the group had been drinking in a pub and working each other up over the murder in Woolwich the day before.
They were stopped during their attack by an off-duty police officer who was walking nearby with his elderly father. Mr Nightingale, who described it as a "revenge attack", said the officer was alarmed by their threatening behaviour.
Three of the men were tracked down and arrested, after which Manyweathers, a bricklayer, walked into a police station and gave himself up. Although he had not personally broken the windows he was charged as the attack was deemed a joint enterprise.
Manyweathers, of Fernside Avenue, was released on bail with conditions. He will join the other members of the group for sentencing at Bournemouth Crown Court on June 28.