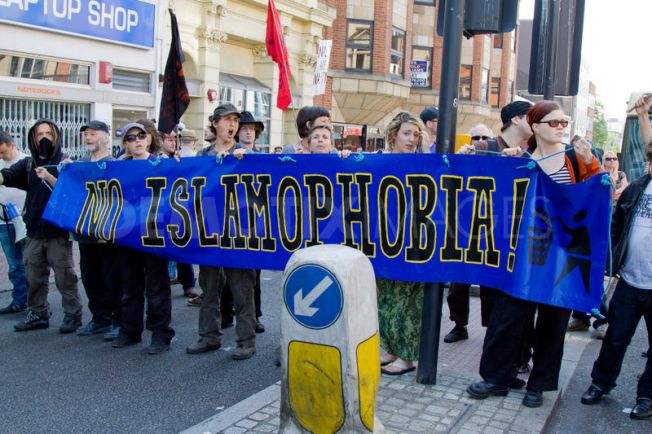 Demonstration against last year's March for England
A "patriotic" march planned for Brighton has sparked calls for counter demonstrations. Right-wing group March for England is heading to the city next weekend, angering local anti-fascist organisations.
A new group calling themselves Stop the March for England wants city residents to disrupt the event on Sunday. Brighton Unite Against Fascism, the group that staged counter-demonstrations during previous March For England events, is planning a series of meetings this week to mobilise opposition.
Stop the March for England is calling for supporters to line the route of next Sunday's march. Lou Kenton of Stop the March for England said: "We are calling for all locals to oppose the march and the racist, fascist ideals it promotes under the guise of patriotism. We want people to harangue and mock the march so that, together, we can drown out their racist message. We want people to line the route and tell the March for England exactly how welcome they are."
March for England, a group with reported links to EDL (English Defence League), will form outside Brighton station from 11.30am next Sunday, ahead of St George's Day on Monday, April 23.
Last year's March for England saw 350 police deployed to separate members of the groups. About 300 March for England supporters attended the parade with about 100 UAF counter demonstrators turning out.
See also "Brighton: stop EDL's 'March for England' mates, Sun 22 April", UAF 12 April 2012