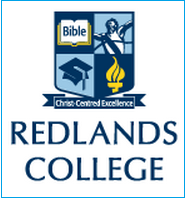 The principal of a Christian College has come under fire for transferring two student teachers after they turned up for work dressed in traditional Muslim headwear.
The two women, in their final year of a teaching degree, had started a work placement at Redlands College this year.
In a newsletter addressed to the school's parents on Tuesday, principal Mark Bensley outlined his reasons for dismissing the pair, explaining he had acted out of a "duty of care".
"I have a duty of care to ensure that those teaching at the College are actively supporting the Christian principles, practices and beliefs of the College," he wrote. "I see the wearing of the hijab as openly acting in a manner that is contrary to or inconsistent with these principles, practices and beliefs."
The principal explained that he had arranged for both students to transfer to another school to complete their respective field work. "While I respect their desire to wear a hijab, I feel it's inappropriate to do so at Redlands College," he wrote.
A statement issued to The Sunday Mail said, as a Christian school, Redlands College "respects and loves all people, from all backgrounds and religions".
"However we don't hide our Christian values and we provide an important educational option for families seeking Christian education. We are not aware that they (student teachers) had any concerns, and it is our understanding that all parties came to a mutual agreement for the benefit of all."
Some parents at the school are believed to be unhappy with the student teachers' transfer, and leaders in the Muslim community have been left stunned.
Section 25 of the Anti-Discrimination Act 1991 allows employers to enforce a "genuine occupational requirement that workers act in a way that is consistent with the religious beliefs of the school". According to Independent Schools Queensland executive director David Robertson, Redlands College was within their rights to dismiss the two student teachers.
But that has done little to calm the Muslim community, with Islamic College of Brisbane principal Mubarak Noor disappointed by the news. "This is not good news, it's a matter of concern to me," he said.
Redlands College denied moving the students was at odds with Christian teachings of tolerance. "This has nothing to do with religious intolerance, which we condemn outright," a school spokesman said.
Uniting Church Minister Reverend Anneli Sinnko said Mr Bensley's actions directly contradict the basic foundations of the Christian faith.
Update:  See "Public slams Redlands College for transferring Muslim student teachers", Courier Mail, 26 May 2014
And "'Shame on you': Public outcry after Christian college principal turned away Muslim student teachers because they wore hijabs", Daily Mail, 25 May 2014