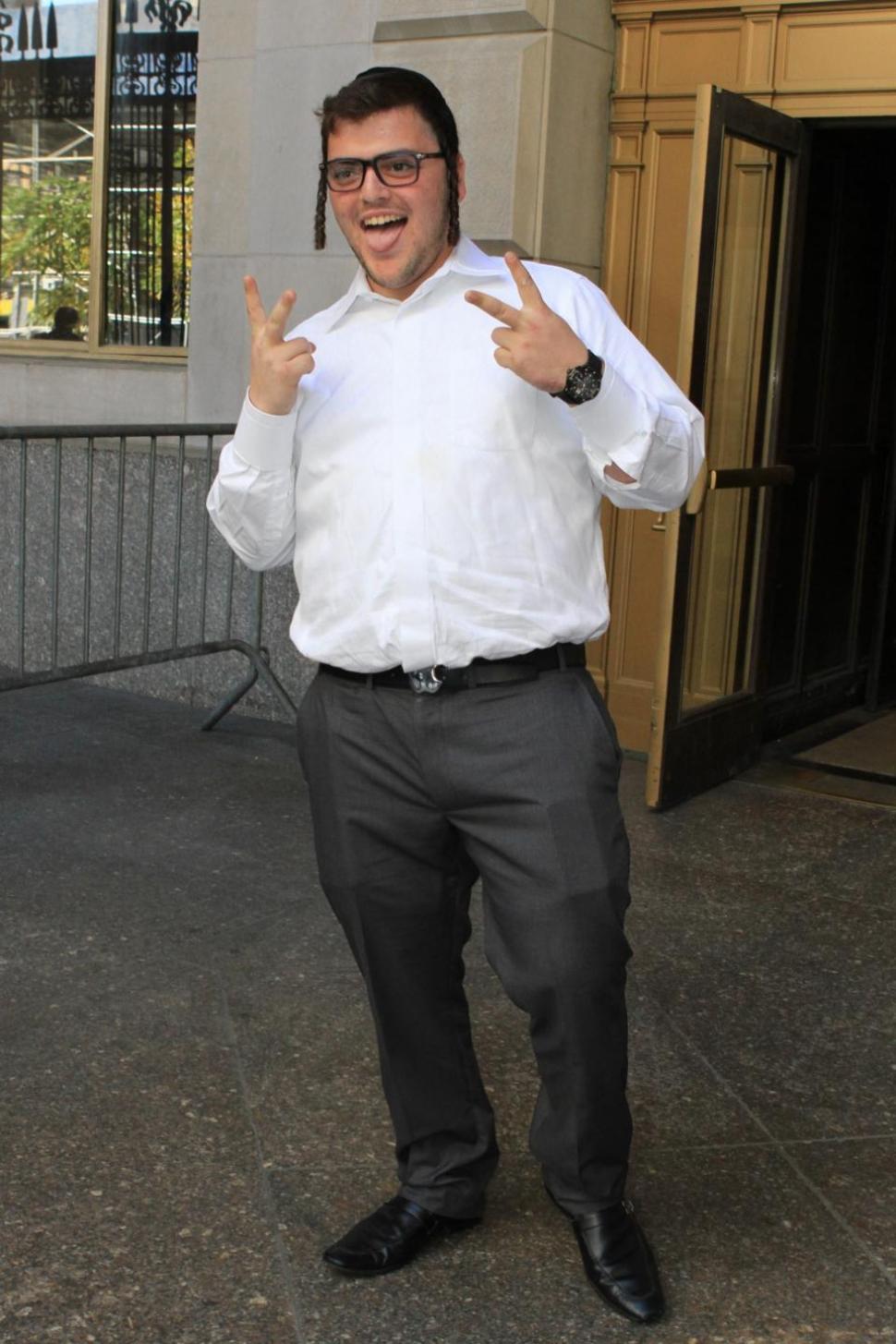 Last July, at the height of Israel's genocidal assault on Gaza, Chaim Weiss repeatedly drove his car, which was decorated with Israeli flags, past the Islamic Society of Bay Ridge during early morning prayers blaring out Israeli music.
After worshippers came out to remonstrate with him, Weiss fled the scene. He later returned and parked his car outside the building, playing the music at such a volume that it drowned out a recitation of the Qur'an inside.
This week Weiss appeared at Brooklyn Criminal Court charged with disruption or disturbance of a religious service, funeral burial or memorial service, and disorderly conduct. He was sentenced to one day of community service and agreed to stay out of trouble for six months. As you can see from the photo, Weiss was well pleased with the result.
Rather than condemning Weiss's disgusting behaviour, or objecting to the mildness of the sentence he received, the New York Daily News report expresses concern that Weiss's conviction "raises some First Amendment questions", because his hate crime should qualify as the exercise of free speech.