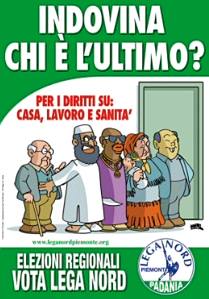 Muslim women have been banned from wearing the body-concealing swimming costume known as a burqini in the northern Italian town of Varallo Sesia, according to a report.
Women wearing the garment, made up of a veil, a tunic and loose leggings, face a fine of €500 (£430) if they are spotted at swimming pools or rivers, the ANSA news agency reported.
The anti-immigration mayor of the northern Piedmont town said: "The sight of a 'masked woman' could disturb small children, not to mention problems of hygiene. We don't have to be tolerant all the time."
Mr Buonanno belongs to the Northern League, a party allied with the centre-Right People of Freedom party led by Silvio Berlusconi, the Italian prime minister.