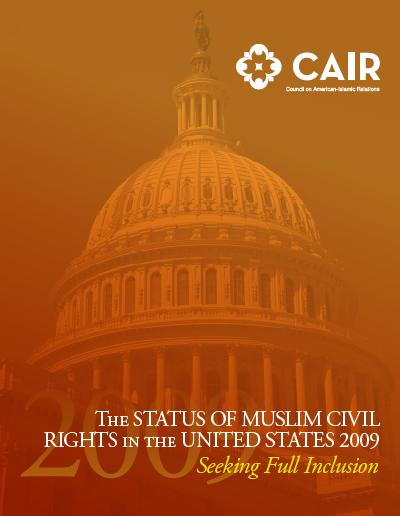 An annual report released today by a prominent national Muslim civil rights and advocacy organization shows an increase in the total number of bias-related incidents, but a decrease in anti-Muslim hate crimes in 2008.
The report by the Washington-based Council on American-Islamic Relations (CAIR), titled "Seeking Full Inclusion," offers a summary of incidents and experiences of anti-Muslim violence, discrimination and harassment reported to the group during the 2008 calendar year. It also examines the use of Islamophobic rhetoric in the 2008 presidential election and highlights a number of issues of concern to the American Muslim community, including watch lists, surveillance of mosques and new FBI guidelines that allow religious and ethnic profiling.
To view the entire "Seeking Full Inclusion" report, go here.