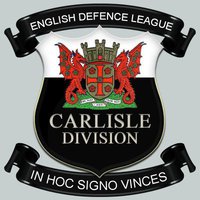 A Carlisle United employee has resigned following reports that Brunton Park stewards were among supporters of the man jailed for burning a copy of the Koran. United spokesman Andy Hall yesterday confirmed that a steward has now left the club.
Andrew Ryan, 32, of Summerhill, London Road, Carlisle, was sentenced to 70 days in prison for intentional religious/racial harassment on Monday. He arrived at the city magistrates' court flanked by men waving the St George's Cross and shouting nationalist chants.
The English Defence League Carlisle Division (EDL) had put out a call for members to support Ryan. The News & Star received reports that some of the men were stewards at Brunton Park and the club launched an investigation into their identity.
Mr Hall said: "We received the News & Star's photographs and are very thankful for it being brought to our attention. We looked at them with our safety staff who identified [one of the men] as a steward at Carlisle United.
"We contacted him, and he said he understood this could be misconstrued. He said that he would like to keep supporting the EDL. He said he would like to step down.
"The club will not tolerate any form of racist behaviour and, in conjunction with the FA and Football League 'Kick it Out' campaign, we are working strenuously to ensure that this issue does not arise at the ground."