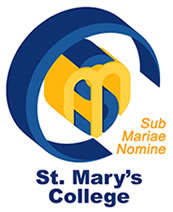 Two pupils and their teacher were ordered to remove their face veils before they could make an official visit to a Roman Catholic school.
The party were from an Islamic school in Great Harwood, Lancs and were visiting St Mary's College in nearby Blackburn, which was staging its annual open day.
The two schoolgirls agreed to take off their niqab veils. However, their teacher refused and was taken into an office at the sixth form college and told she would not be allowed on the premises.
St Mary's College yesterday defended the move, claiming that staff had requested that the trio remove the traditional Islamic veils because they are against the school's dress policy.
Its principal Kevin McMahon said: "At the start of one of our 'taster days' for prospective students last week, some visitors did arrive wearing the veil. When the policy was explained to them, all except one were willing to remove it. This lady – a member of staff at the school – refused, and opted to leave the premises."
See also the Times, Daily Mail and Daily Mirror.