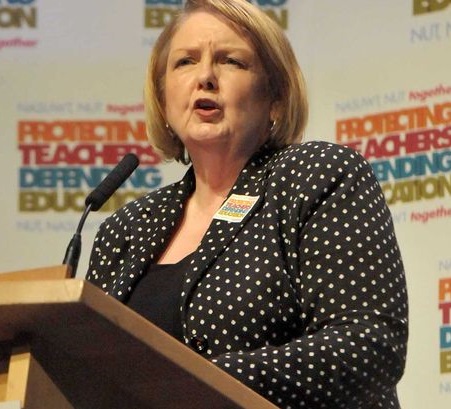 The general secretary of teaching union NASUWT has claimed there has been no radicalisation or religious extremism in Birmingham's Trojan Horse schools.
Chris Keates, general secretary of the Rednal-based union, has dismissed the findings of two independent reports and has written to the Education Secretary Nicky Morgan to complain about one penned by former anti-terror chief Peter Clarke.
Mr Clarke, who led a Government-ordered probe into the Trojan Horse plot after five Birmingham schools were placed in special measures following snap Ofsted inspections, found "compelling evidence" of an attempt to "gain control" of some school governing bodies.
He claimed his discoveries were the "tip of the iceberg" and the Government was "nowhere near" getting to the bottom of the issues. He also criticised both NASUWT and Birmingham City Council's response to the scandal.
But Mrs Keates criticised Mr Clarke, claiming he did not go "far enough" when carrying out his investigation.
She said: "I thought he came with an agenda from government to find radicalisation and extremism and when I read the report I was certain he did. I asked to see him and when I did he did not ask me any questions. My concern was that the only people he spoke to were people with axes to grind. Yes, there were particular members of a community behaving in the wrong way but I don't believe it was radicalisation or extremism."
Mrs Keates said the government was at fault for giving free reign to academies to set their curriculum and operate outside of local authority control – four of the five schools at the heart of the Trojan Horse allegations are academies.
"The government has given unprecedented autonomy to schools – particularly academies – and they have let them do what they want," she said. "There are no longer any levers for compliance in place to allow local authorities to ensure legislation and policies are being practised and upheld.
"Certain governors are taking advantage of that – not necessarily just Muslim governors. If government legislation allows schools to choose to teach only Islam and they say it's a free choice, then you can't say it is an example of radicalisation."
She said that the scandal has exposed "corrupt" governors, but she does not believe they have extreme religious views. "Governors who use their own business connections or the school to further their own interests, that is corruption, it is nothing to do with being in a Muslim or Asian community," she said.
And she said she feared the scandal is still having an impact on Birmingham communities and teachers.
"Birmingham has a proud history in the work it has done to be a fantastic and cohesive multi-cultural city, indeed celebrating those cultures," she said. "The people of Birmingham are concerned that the city seems to have been used as a pawn in a much bigger game."