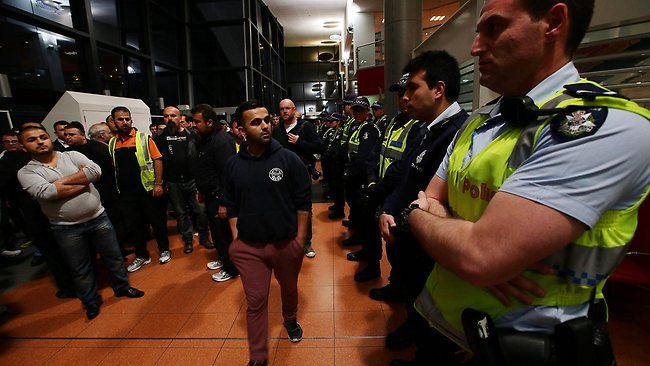 Tensions ran high tonight as a northern suburbs council gave the go-ahead for a mosque to be built next door to a Christian church.
About 1000 locals, many of them members of the church, flocked to the Hume City Council in Broadmeadows to voice their objections at the council decision from about 7pm. More than 1200 objections to the proposed mosque had already been received.
Almost 30 riot police stood guard outside the council, baring pepper spray and accompanied by two dogs. But Broadmeadows Senior Sergeant Pixie Fuhrmeister said no one had been arrested.
A Hume Council spokesman said councillors had approved the planning application by the Shia Muslim Al Sadiq Foundation for the mosque to be built on Kyabram St, Coolaroo as it met the requirements of both local and state planning laws.
Councillors heard close to 20 speakers, both for and against the proposed development. Councillors remained locked in the meeting past 10.30pm discussing other issues, the spokesman said. Those against the decision can now appeal it at VCAT.
The planned mosque will sit next to St Mary's Ancient Church of the East and be twice its size. The church has more than 1600 members of the area's Assyrian community, who fled religious persecution in the Middle East.
St Mary's member Michael Eyar said the mosque should not be built next to the church, which opened in 2009, as its members needed space to "grieve (these) recent events" overseas. He said church members would be lodging an appeal. "It's appalling (council) just does not consider the sensitivity of the situation," he said. "There are other locations."
Coolaroo local Sheriden Tate, who has lived across from the proposed site for 13 years, said she was worried about the extra noise and traffic the proposed mosque would bring. "We are very, very angry," she said. "This decision has be made with complete disregard for planning implications – it'll be open from 5am to 11pm, 365 days. Anywhere between 100 and 1500 people will worship there. The area can't cope with that impact."
---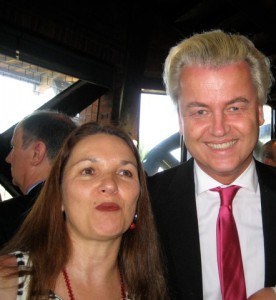 Update:  The Northern Weekly reports that among those speaking against the mosque was Australian Christians Senate candidate Vickie Janson, who failed to declare her political affiliation during her intervention.
Presumably Janson also omitted to mention that she is co-author of a book entitled Ideological Jihad which promotes the view that Islam is a "totalitarian" ideology comparable to Communism, or that she was a founder member of the rabidly Islamophobic Q Society, who have arranged Australian speaking tours for Geert Wilders, Robert Spencer and "mosquebuster" Gavin Boby.
In 2011 Janson headed a Q Society campaign against a Muslim group in the Melbourne suburb of St Kilda being allowed to use council-owned premises as a prayer hall. "It is well documented that in many parts of the Islamic world, Friday prayers are noted for escalating violent outbursts towards non-Muslims", she explained. "The gathering of a large group of Muslims in East St Kilda will likely strike terror into the hearts of local residents."