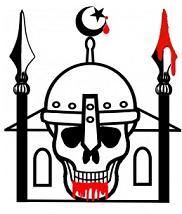 The Community Security Trust has urged the Jewish community not to lend their support to the group "Stop the Islamisation of Europe".
SIOE have been canvassing support from British Jews to attend their forthcoming demonstration at Harrow mosque. Emails have been circulated by SIOE, including one sent to the Jewish Chronicle, asking for support. SIOE have urged Jews to bring Israeli flags to the demonstration on December 13, and have said their aim is to recruit 1,000 Jews to join the protest.
A statement on their website declares: "If you do not attend this demonstration then you are prepared to see Israel wiped off the map. Vile antisemitism is being preached in mosques across the world and almost certainly the one in your neighbourhood."
The CST has drawn attention to the Islamaphobic comments on SIOE's website, and compared the group to the English Defence League, and the BNP's Nick Griffin, who have attempted to gain support from Jews through pro-Israel and anti-Muslim statements.
The blog singled out an central image on the SIOE's website, which shows a skull with blood dripping from its mouth on the front of a mosque, where the minaret and crescent moon and star symbol is also covered in blood.
On its blog, the CST says: "This image tells us everything we need to know about SIOE and Islamophobia. If a Jew cannot understand why the image is racist, or hateful, or bigoted then they should try imagining it as a synagogue: with blood dripping from a Star of David; with blood dripping down the rabbi's pulpit; and with blood dripping from the mouth of a skull that wears an Israeli army helmet."
Jewish Chronicle, 30 November 2009
See "Don't be fooled by Islamophobia" on the CST blog.
See also ENGAGE, who comment: "The CST's commendable advice is strongly welcomed for its denying the SIOE an opportunity to drive a wedge between faith communities in Britain and engage in cheap politicking. As we've noted before, in the battle against far right racist groups, Muslims and Jews should be natural allies."