Today Richard Dawkins has recommended that his 974,000 Twitter followers should follow the sick anti-Muslim parodist who uses the handle JihadistJoe.
Here is one of JihadistJoe's recent tweets: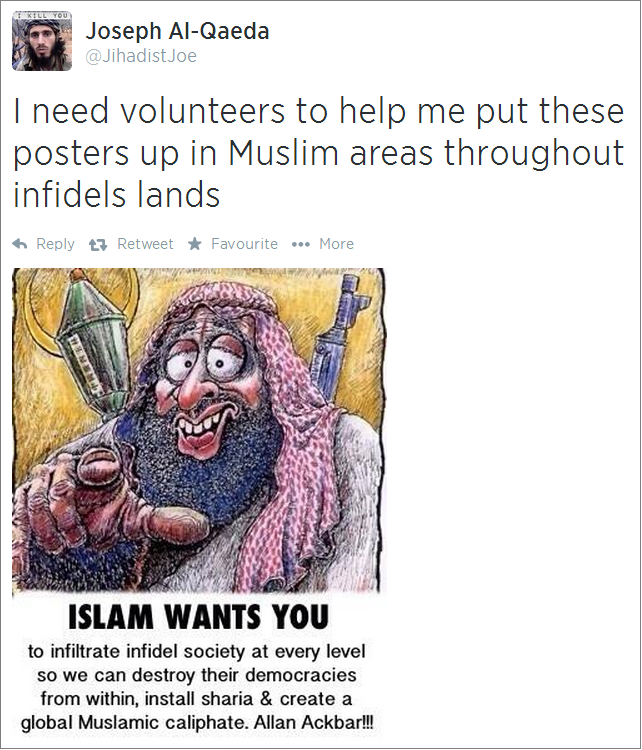 You might think that the above caricature bears more than a passing similarity to the sort of antisemitic "humour" that featured in Der Stürmer. But Dawkins irritably dismisses suggestions that JihadistJoe's tweets could be viewed as in any way racist:

Other recent examples of JihadistJoe's "very funny and DEADLY accurate" tweets can be viewed here, here and here.