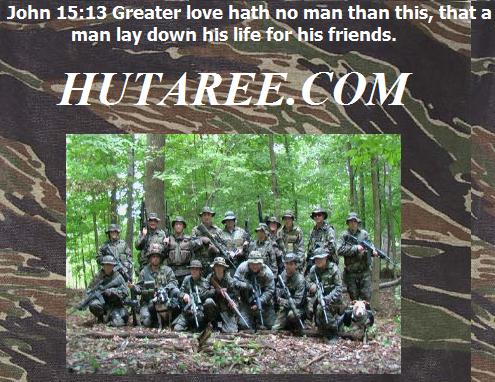 Nine members of a Lenawee County-based militia group were planning to "levy war" against the United States and "oppose by force" the nation's government, according to an indictment unsealed this morning in U.S. District Court in Detroit.
Seven of the defendants of the "Hutaree" militia appeared briefly this morning in U.S. District Court in Detroit and were ordered held without bond until Wednesday, when bond hearings will be held. Assistant U.S. Attorney Ronald Waterstreet said he wants all the defendants held pending trial.
The five-count indictment alleges that between August 2008 and the present, the defendants were trying to use bombs and other weapons to oppose the U.S. government. They had plans to kill a local law enforcement official and, once officers from across the country came to the funeral, to attack the funeral procession, the indictment alleges. The Adrian-based group has said it is training in modern combat techniques for a prophesized battle with the anti-Christ.
Although there had been reports the Hutaree may have targeted Muslims, there is no mention in the indictment of any threats against them. The Council on American-Islamic Relations issued a statement Sunday asking federal law enforcement officials to release more information about possible threats against Muslims.
"Given the recent sharp spike CAIR offices nationwide have observed in anti-Islam rhetoric, it would not be surprising that an extremist group would seek to turn that bigoted rhetoric into violent actions," said Nihad Awad, CAIR national executive director in Washington.