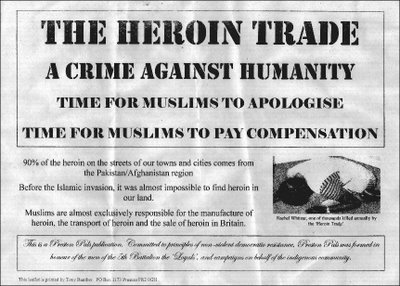 Three British National Party activists arrested last year in connection with campaign leaflets have been released from police bail.
The three, a 41-year-old man from Nelson, a 44 year-old man from Darwen, and a 57-year-old man from Nelson were all arrested in November on suspicion of the publication and distribution of written material intended to stir up racial hatred and the possession of racially inflammatory material.
The swoops were in connection with leaflets which claimed Muslims were responsible for the heroin trade.
Lancashire police have now told the three they will not face any charges.
A 53-year-old man from Preston arrested on suspicion of the same offences has been re-bailed until later this month.