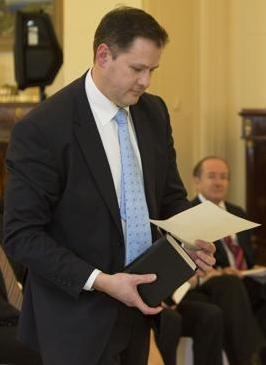 Australia's first Muslim frontbencher said vitriolic and bigoted abuse posted on his Facebook page had not diminished the joy of his historic swearing-in as a federal parliamentary secretary.
Ed Husic, federal Labor MP for Chifley, was appointed on Monday as parliamentary secretary to the prime minister, Kevin Rudd, and parliamentary secretary for broadband.
Husic, the son of Bosnian migrants, was the first MP to be sworn in to federal parliament with his hand on a copy of the Qur'an. The religious text belonged to Husic's father.
Husic told media on Tuesday afternoon that he had made a "straightforward decision as someone of the Muslim faith" to take the oath on the Qur'an. "I couldn't take my oath on a Bible and I didn't want to affirm. I am who I am and I just made a straightforward decision," he said.
However, on Monday evening and Tuesday morning Husic's Facebook page was flooded with posts from people – some using pseudonyms – expressing their outrage. Most were written under a post from the MP that said: "Proud to have been chosen as the PM's parliamentary secretary – and over the moon to be parliamentary secretary for broadband."
"This is disgusting. How dare you disregard Australia's constitution like that. Absolutely sickening. Do we begin the push for sharia law now? Not at all happy. Definitely will not be voting for you," wrote Carrie Forrest.
Another, who went by the name Gypsy Moon, wrote: "Why did you insist on being sworn in with a Koran? I am offended that any federal member would not pledge allegiance to our country and queen, [but] to a pseudo religion that has its own political system and law agenda."
However, between the attacks were messages of support. "Still think you should [have] got a cabinet position mate. But congrats, you deserve it! It's sad these so-called Christians are using the Bible to inspire hatred. Hypocrites much?" wrote Adam Edward Owsinski.
Husic said he was heartened by the messages of congratulations he had received, and dismissed the attacks.
See also "'Shame, shame, shame': Australia's first Muslim frontbencher abused for taking oath on Koran", Sydney Morning Herald, 2 July 2013