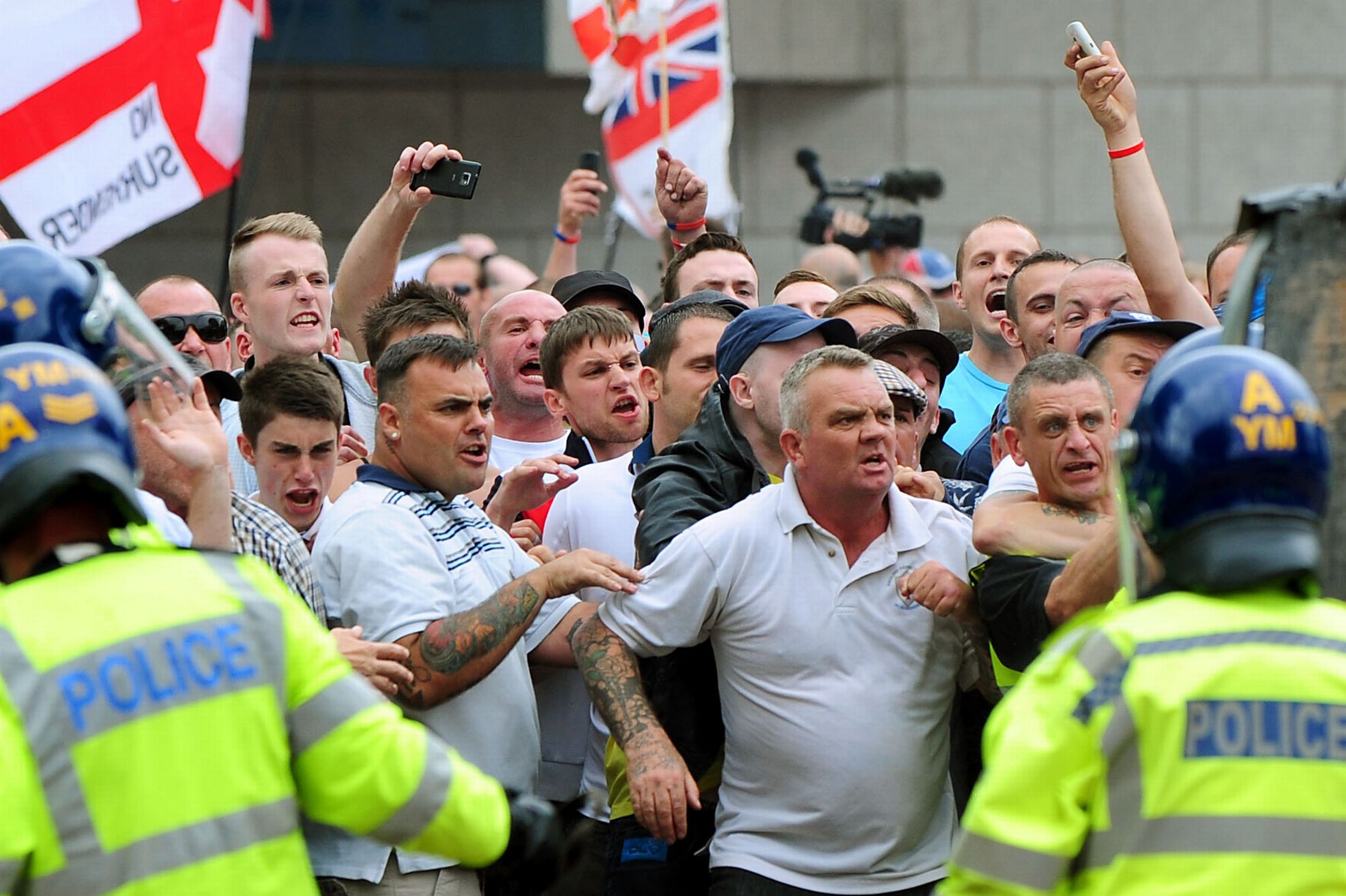 Police have made a handful of arrests after bottles, cans and other missiles were hurled at officers during an English Defence League rally. A total of four people were arrested, all for public order offences, at the EDL rally and a counter-demonstration in separate public squares in Birmingham city centre.
More than 1,000 police officers, including many from outside the West Midlands, took part in a major security operation to ensure public safety and prevent rival protesters from clashing. Sporadic disorder broke out soon after the start of the EDL event in Centenary Square.
At one point during a standoff between EDL supporters and officers wearing riot gear, police dogs were deployed to quell an attempt to break through police lines into a building site. Officers were also showered with broken glass, pieces of slate and other objects after EDL supporters, some wearing balaclavas, confronted police near Birmingham's Hyatt Regency hotel.
Press Association, 20 July 2013
See also BBC News, 20 July 2013
Update:  See "Violence erupts as EDL holds rally in Birmingham", Birmingham Mail, 20 July 2013
Update 2:  See "The EDL spent Saturday bleeding all over Birmingham, England", Vice, 22 July 2013