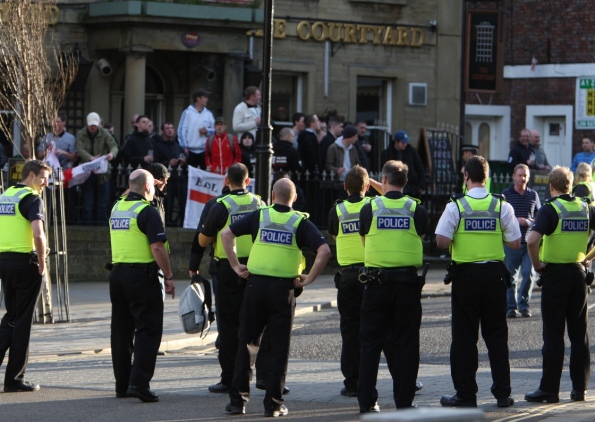 The trial of a man accused of racially aggravated harassment at an EDL protest in Halifax was thrown out after magistrates ruled there was not enough evidence.
Dennis Farrell, of High Lees Road, Halifax, was charged with the offence after the English Defence League rally in Halifax on April 2. Farrell pleaded not guilty. Prosecutor Andy Dinning told the court he had been involved in filming the demonstration and had used offensive language.
Police said Farrell was seen in the Courtyard pub holding the camera. A voice could be heard shouting abuse, and DC Facey said no one else could be seen on CCTV standing near the microphone. But his solicitor, Richard Brown, argued there was no case to answer and there was no proof it was Farrell.
Halifax Courier, 8 November 2011
You'll note that Farrell did not dispute that racial abuse was shouted – only that he was the EDL supporter who shouted it.