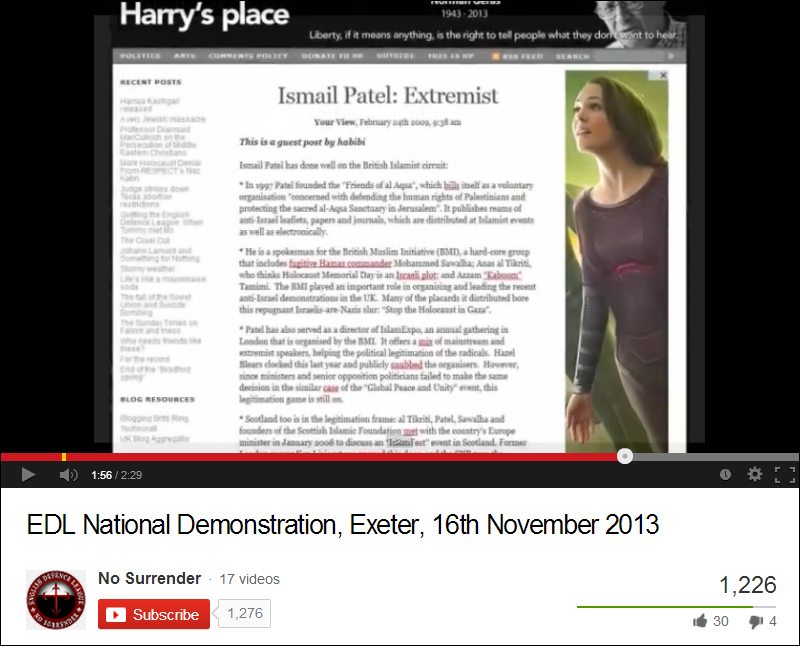 The English Defence League have uploaded a YouTube video promoting their forthcoming demonstration in Exeter. The video concentrates on depicting the University of Exeter as a pawn of Islamic totalitarian dictatorships and a promoter of terrorism and antisemitism.
Among the accusations in the video is that extremist speakers have been invited to address the university's ISoc, including Ismail Patel of the Friends of Al-Aqsa, who the EDL describe as a "terrorist supporter". Ironically, the source for that charge is an article from the terrorism-supporting website Harry's Place.
Of course, Harry's Place and the EDL have different motives. HP are pursuing an "Israel first" agenda, vilifing and attempting to delegitimise supporters of the Palestinian cause. The EDL are just your basic anti-Muslim thugs. But the Zionist propaganda of the one fuels the violent racism of the other.