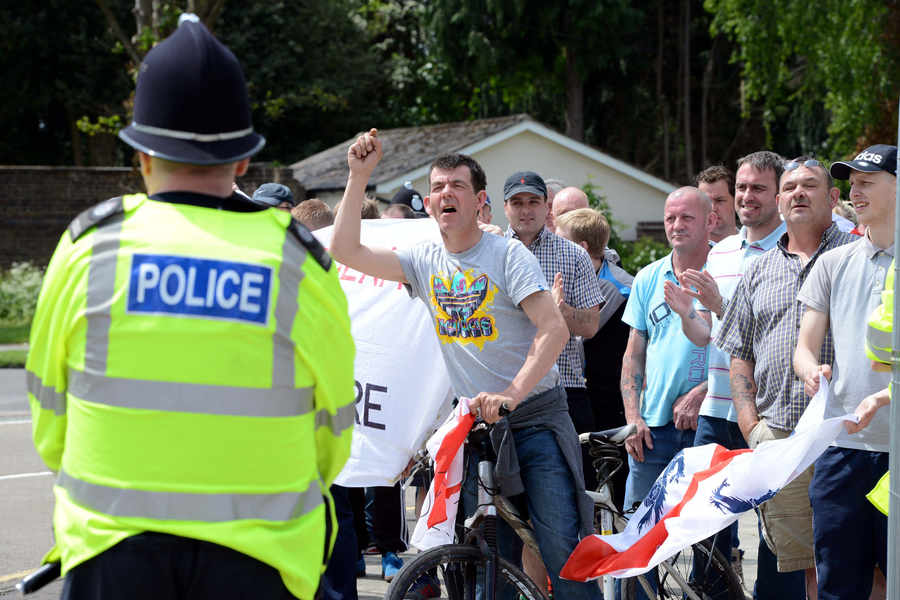 More than 60 members from the Shropshire division of the English Defence League staged demonstrations today over plans for the former Shrewsbury Register Office at Column Lodge to become an Islamic centre.
The plans by Shropshire Bangladesh Welfare Society, to move Shrewsbury's first Muslim prayer centre into the town's former register office have sparked fierce debate. Shropshire Council has received hundreds of letters of both objection and support since the plans were submitted on April 30.
Protests by the EDL began at 1pm. A dozen police officers were present but the protest passed off peacefully. During the 30 minute protest the crowd, mainly men, stood on the Column roundabout chanting and a number of comments were passed between EDL supporters and a handful of opponents who gathered on the other side of the road.