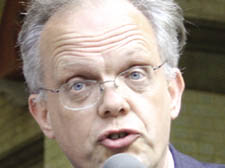 Ukip could be haemorrhaging candidates before the May elections with yet more derogatory and offensive comments revealed from its prospective councillors.
One Enfield council candidate, William Henwood, suggested the comedian Lenny Henry leave Britain to live in a "black country". He was responding Twitter to comments from Henry that there were not enough ethnic minority faces on the BBC. The Ukip candidate tweeted in response: "He should emigrate to a black country. He does not have to live with whites."
He is not the only candidate to have extreme views revealed in the past week since the party's manifesto was launched. A Ukip Camden candidate Magnus Nielsen [pictured] wrote on Facebook that most mosques in the UK have been "taken over" by "fundamentalists". "Islam is organised crime under religious camouflage. Any Muslim who is not involved in organised crime is not a 'true believer', practising Islam as Mohammed commanded," he wrote on his page.
Huffington Post, 26 April 2014
---
The UKIP leadership usually respond to embarrassing revelations about their candidates by claiming that they were unaware of the individual's record. But they can hardly argue that in Magnus Nielsen's case, as he has made no secret of his views.
In 2010 the Guardian reported that Nielsen was a close acquaintance of English Defence League founder Alan Lake, with whom he had evident political sympathies:
"Lake says he is exploring a political future for the EDL – and argues it should consider throwing its weight behind the UK Independence party. He later introduces me to Magnus Nielsen – a Ukip candidate in the general election – who has agreed to speak at forthcoming EDL rallies. Nielsen describes Muhammad as a 'criminal psychopath', 'the first cult leader' and 'psychiatrically deranged'. Lake says there is 'some synergy' between the two groups."
Hope Not Hate notes that Nielsen attended the EDL demonstration in 2010 in support of Geert Wilders and has also been active in the rabidly Islamophobic group Stop Islamisation of Europe.
Despite this record, Nielsen has not been excluded from UKIP. Indeed, he is chairman of UKIP's Brent & Camden branch, in which capacity he acts as an official spokesman for the party.
Here is Nielsen's Facebook post on Islam as organised crime: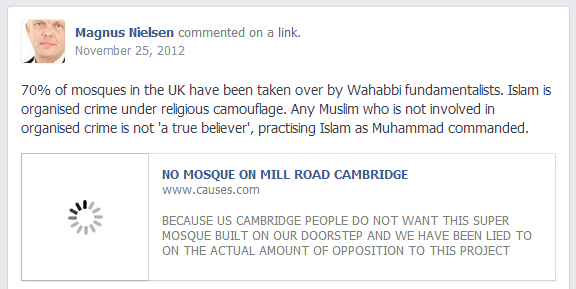 Here is Nielsen posting a link to an article on the far-right Liberty GB website attacking Unite Against Fascism for calling on the BBC not to provide a platform for EDL leader "Tommy Robinson" (Stephen Yaxley-Lennon):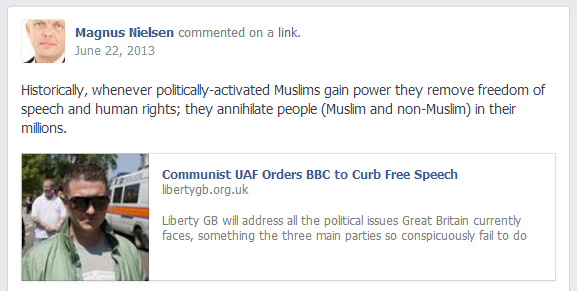 Here is Nielsen responding to Sayeeda Warsi's speech arguing that Islamophobia has "passed the dinner-table test":

And here is Nielsen protesting against the threat of sharia law in Hampstead: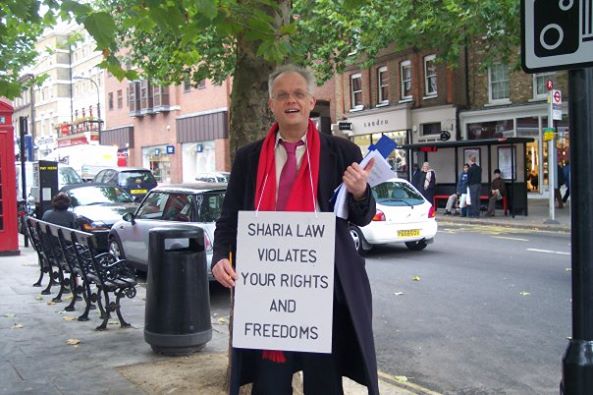 Update:  See "Camden UKIP candidate stands by anti-Islam comments", Islamophobia Watch, 30 April 2014
Update 2:  See "Farage dissociates himself from Harry Perry, but why no action against Magnus Nielsen?", Islamophobia Watch, 3 May 2014
Update 3:  See also "The hateful views of UKIP candidate Magnus Nielsen", Islamophobia Watch, 8 May 2014