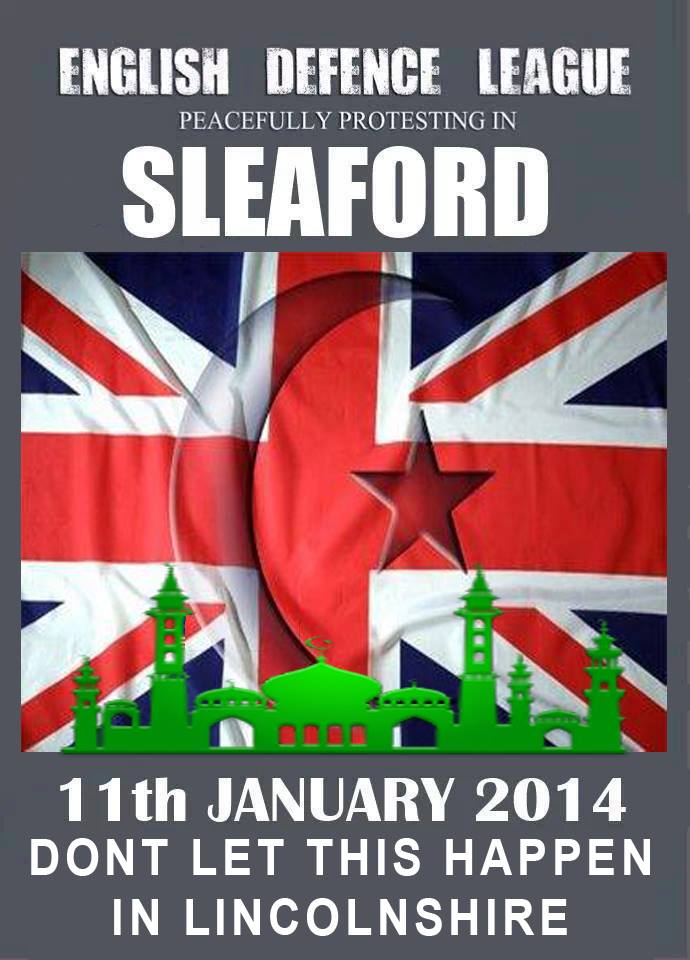 The English Defence League is set to hold a protest rally in Sleaford close to a building that is set to be transformed into a Muslim prayer hall.
Lincolnshire Police have been contacted by the EDL who have expressed a wish to hold a protest in the town on January 11. The protest has been announced via Facebook and is planned to be held on the small North Kesteven District Council car park opposite the railway station on Station Road, starting at 1.30pm.
In November the district council decided to allow planning permission for Grantham and Sleaford Muslim Association to create a prayer hall in a redundant brick storage shed/workshop. Members of the EDL have not expressly stated the reason for January's proposed action.
A police spokesman said: "We will be working with North Kesteven District Council to facilitate a peaceful protest and to minimise the impact on all communities and businesses in the town. The details of the protest have not yet been finalised." An NKDC spokesman said: "It is to be a very small demonstration for half an hour. We are supporting the police."
A member of the local Muslim Association said they would not stand in the way of any peaceful protest. Dr Saleem Ajumal said: "Every single councillor supported the plan. I do not understand why these people are protesting. I am a GP and have lived here for 10 years. We have got on very well using the church room for prayers during that time."
Sleaford Standard, 24 December 2013
See also Sleaford Target, 19 December 2013
---
Steve Rose points out that the EDL's fears that Sleaford is about to succumb to Islamification are perhaps slightly exaggerated.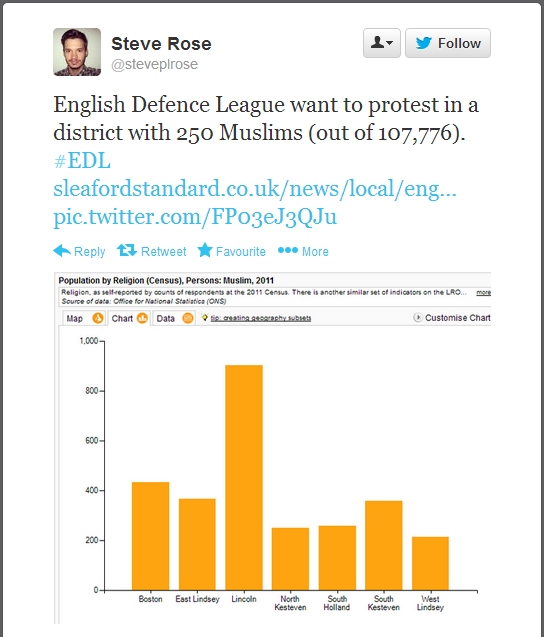 Update:  The Sleaford demonstration has been cancelled.